By Jeff Holzmann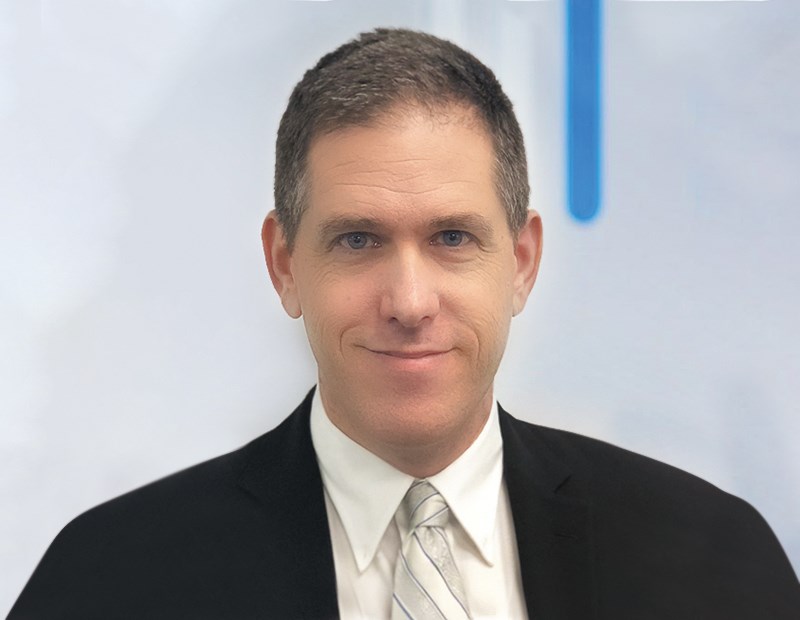 When Jeff Bezos started Amazon, he famously used an office door laying across two file cabinets as a desk and noted, "You do what you have to do to get going." Other successful companies, including Facebook and Google, have similar genesis stories from dorm rooms to garages, but it all comes down to one question: Does your physical location matter when it comes to business?
In 2017, there were 15,500 coworking spaces globally, and today, even empty tables at restaurants are doubling as desks for worker bees with buzzing smart devices. Coworking and shared spaces are no longer reserved exclusively for entrepreneurs running a one-man show. This trend is engrained in workplace culture and continues to influence the real estate market. So what lies ahead for those on the other end of the spectrum?
The Mobile Office
The office model continues to evolve as technology enables mobile work. Our tablets, laptops and phones allow us to work from a coffee shop, on the train, in the sky or simply from home. As a result, more employees want the autonomy to work remote from where they please.
We're seeing a surge in all kinds of businesses creating or leasing shared spaces for workers. For example, banks have migrated to living-room-style areas where your banker comes out to sit with you on a sofa to discuss your finances. So yes, while coworking was pioneered by startups and freelancers, the concept has taken hold across industries.
Why Location and Vibe Matter
It's evident that people thrive in the unstructured work environment—ones that resemble the WeWork model in particular. People want, and need, something different from the traditional. The space around you influences your perception of reality, your self-worth and level of happiness. Working in a large, empty space transmits feelings of a business that is lacking. Working in a small, bustling office generates the notion that "lots of work" is going on—a belief that is crucial to employee morale.
Coworking environments allow for a kind of cross pollination of ideas, something that can only be achieved from a collaborative workspace vibe. People meeting around the water cooler, bouncing new ideas and trends off each other is invaluable for spurring creativity. Being able to connect and combine ideas is essential for innovation. As long as people need to work, location will always remain a priority.
What's A Landlord To Do?
The future of workplace policy will revolve around choice and flexibility. Shared office spaces are expected to balance both social and work life. Developers will have to pay much more attention to the lifestyle and work needs that employers are looking for to inspire their employees to perform to their potential.
Property managers leasing spaces may have success marketing units with a higher mix of social and semi-social spaces. Coworking spaces tend to have progressive office designs, so CRE professionals may consider touring coworking spaces to take note of their unique design trends. If landlords want to attract companies looking for coworking spaces, they need to make sure that they have the right infrastructure and management in place to cater to these needs.
Where Will We Work In A Decade?
In large metropolitan cities like New York, Boston and Los Angeles, the options range from subleasing standard offices, renting an industrial space or renting month-to-month in shared working spaces. When analyzing trends, where we work is dictated by design and location. Gone are the days of fancy 5th Avenue addresses.
New generations want new things. Today it's more about easy access, amenities and short-term contracts. Having a physical office space remains important for easy collaboration and creating a culture that attracts and retains talent. It also boosts the local economy and influences a more positive investment environment.
Bottom Line
The uproar of coworking spaces is no longer a trend, but a permanent concept. Because of what the upcoming generation of workers demand, companies will have to provide their employees with spaces that have it all; fitness, food, etc.
The stage is set for the commercial real estate industry to become a major player for coworking spaces. People want spaces where they can live, work, and play. The market always finds equilibrium and where there is change, there is also opportunity for savvy real estate investors to take note and react.
---
Jeff Holzmann manages all of iintoo's operations in the United States. Prior to joining iintoo's team, he served as president of Perion Network's US Operations. There, he started the company's offices in New York, oversaw its expansion, and was responsible for business development, public and investor relations, media sales and local marketing.