By Gary Albrecht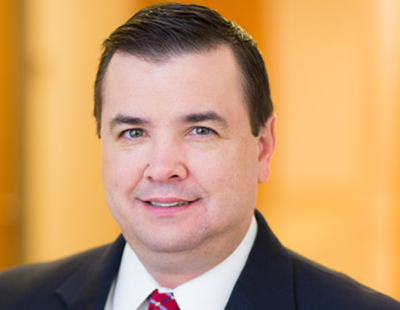 Retail real estate owners and operators are loathe to use the expression "retail apocalypse" in describing the current state of the market, but they cannot ignore the seismic changes affecting the industry due to a myriad of forces, including e-commerce, the over-building of retail in various markets, changing demographics, evolving consumer preferences and the downsizing of prototypical store sizes by retailers.
One major challenge facing retail brick-and-mortar is the closure of a significant number of traditional department stores which anchored shopping centers—such as Sears, K-Mart and Macy's—and big-box stores by retailers who are struggling or have gone bankrupt since the Great Recession—Circuit City, Linens' N Things, Sports Authority, A&P Supermarkets and Toys R' Us—to name a few.
Following the loss of an anchor tenant, the retail center's owner needs to re-lease the spaces or change the nature of the parcel (or in some cases, the overall project) to meet the needs of the population it serves. There is certainly no "one size fits all" approach to the loss of an anchor tenant. Some owners transform former department stores and other big box spaces to multi-tenant projects with non-traditional uses, or use the closure of an anchor as an opportunity to undertake wholesale redevelopment (i.e., "de-mall") and convert its property into a mixed-used project, often consisting of a combination of residences and food uses, service providers such as salons and dry cleaners and small specialty shops. This transformation is especially attractive when the property is close to mass transit serving a major city.
Many of these redevelopments involve dividing former single tenant stores into smaller units consisting of entertainment and restaurant uses such as Dave & Buster's, high-end dining, movie theaters such as AMC and Cinemark, health clubs, bowling with other entertainment components, and other experiential uses. Specialty shops and certain national retailers that continue to expand, such as Ross Dress for Less, T.J. Maxx and Old Navy, may round out these projects. While not exhaustive, the list of challenges facing redevelopments focused on experiential uses include the time and upfront expense of such a project, contractual and government restrictions, and physical limitations and deferred maintenance of big boxes.
Economics
The redeveloper needs to be able to absorb the loss of the rent stream for the significant period of time it takes to redesign and market the project, negotiate and sign leases and other documents referenced in this article, obtain necessary governmental approvals and variances, perform the work required to implement the new design and make it through the tenants' free rent periods. The redeveloper must also be in a position to outlay funds for its own construction, tenant improvement allowances, professional fees and broker commissions prior to seeing a return on its investment in the form of a rent stream from the new occupants. Lastly, the closure of the anchor tenant may reduce the rent obligations of other tenants of the center as detailed below.
Other Tenants' Leases and Governing Documents
One of the most prevalent challenges raised by the leases of other tenants in a center is the existence of co-tenancy provisions whereby a lease provides that if the anchor tenant store closes, the tenant is permitted to "go dark" (i.e., close its store), reduce its rent and/or terminate its lease. Preventing the domino effect of tenant closures, rent loss and terminations often requires convincing the existing tenants to buy into the redeveloper's vision for revitalizing the center and granting additional concessions to induce the tenants to stay.
Leases with stronger tenants often contain use restrictions either in the form of exclusive use restrictions or prohibited uses. An exclusive use restriction is intended to protect a tenant's primary use by restricting future tenants from engaging in the same or a similar use. Of particular importance is a review of the uses prohibited by other tenants' leases. Typical prohibited uses are considered obnoxious (for reasons such as excessive noise, odors or vibration), otherwise inconsistent with the nature and quality of the center or too parking intensive.  For example, many traditional retailers sought, especially in prior market cycles, to limit or prohibit fitness uses in centers due to the large amount of parking spaces occupied by their members during prime hours. Another common issue is being constrained by restrictions imposed by another tenant's lease in order to protect access to, and the visibility of, the other tenant's store. These restrictions may limit the size, height and location of new improvements when the redeveloper is seeking to increase the leasable area of a former anchor tenant parcel, whether by the expansion of the former anchor store or the addition of a new building, such as on an outparcel.
Large shopping center developments, such as regional malls, often consist of separately owned parcels. A common structure has one or more department stores owning their building and prime parking field, a shopping center owner/developer owning the balance of an interior mall attached to the anchors, and outparcels being owned by the same or a different developer or an occupant. In centers with more than one owner, documents exist that bind them to terms governing the use and operation of the center. These governing documents may take the form of REA's, CC&R's and condominium documents. Similar to leases, these governing documents may have use restrictions and limitations on development, as well as limitations on building, pylon and directional signage.
Oftentimes, concessions must be made to other tenants or owners in order to induce them to give up or relax restrictions which would adversely affect the repurposing of an anchor tenant parcel.
Governmental Restrictions
Laws governing the use and redevelopment of former anchor parcels require careful analysis. Zoning ordinances may prohibit or conditionally approve non-retail uses. Higher minimum parking ratios are often applied to parking intensive uses such as restaurants, theatres and health clubs. In addition, going from a single- to multi-tenant building may cause a need for much more signage, including individual tenant, multi-tenant pylon and directional signage. Such approvals or variances are often required in addition to the entitlements and approvals, which must be obtained for a typical development.
Physical Limitations
The prototypical big-box store has many advantages, such as open floors plans with high ceilings, good visibility, prominent signage and large parking fields. However, there are also many challenges in redesigning these stores, including shared utility systems, the potential need for sound and vibration attenuation for fitness, theater and other entertainment uses, adding or improving vertical transportation for stock and customers in multi-story buildings, and creating an updated façade and sign package which are attractive to new occupants. There is also often deferred maintenance items in older buildings, which must be addressed before the new occupants are in place.
Despite the challenges, with thoughtful planning focused on the needs of the market, there are significant opportunities to transform an under-performing big box into a more exciting and complimentary mix of dining, entertainment, fitness and shopping.
---
Gary Albrecht is a co-chair of the Real Estate Department of Cole Schotz P.C., a law firm with seven offices in six states.