By Scott Baltic, Contributing Editor
In a $359 million deal, WS Development has acquired a 12.5-acre, 10-city block parcel of land in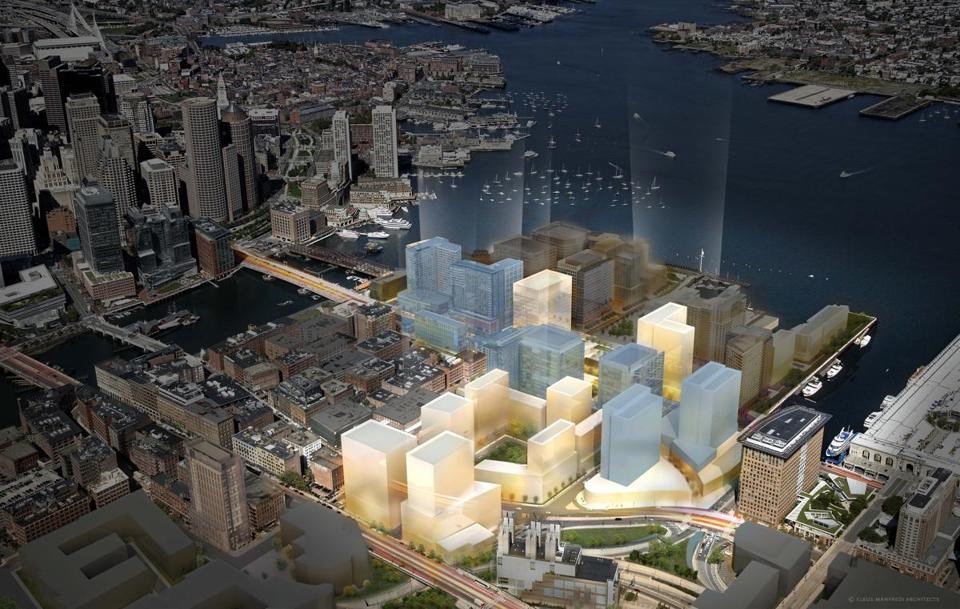 Boston's Seaport District from Morgan Stanley and Boston Global Investors, its long-time development partners in the area.
Located along Seaport Boulevard, Congress Street and Summer Street, the parcel is to eventually include 2.8 million square feet of residences, offices, hotels, retail, parks and community space. This land is in addition to 500,000 square feet of retail space WS already owns on seven adjacent blocks.
The developer reportedly hopes to break ground in 18 to 24 months and will be putting out bids for construction and architecture firms, so no dollar figure is currently available as to the ultimate buildout on the site. That buildout reportedly will encompass:
* 400,000 square feet of office space;
* Two to three hotels;
* 500,000 square feet of additional retail space;
* 1.25 million square feet of housing;
* A new park, in addition to two already being developed; and
* A two-way road connecting the site to Summer Street.
WS reportedly is financing the acquisition through internal capital and a capital partner in the shape of a North American pension fund.
"The privilege to reshape this land — in our hometown — is surpassed only by the obligation, which we take to heart, to build something for the ages," WS President Jeremy Sclar said in a prepared statement.
The company's 500,000 square feet of retail space in the Seaport District includes area under development at One Seaport Square, 101 Seaport and Watermark Seaport.
Last November, CPE reported on the groundbreaking for One Seaport Square, Boston's largest mixed-use development in three decades and consisting of two towers totaling 832 apartments (to be developed and owned by Berkshire Group and Boston Global Investors) and a total of 250,000 square feet of retail space, which will be built, owned and managed by WS.
The retail tenants at One Seaport Square will include Equinox Fitness, ShowPlace ICON Theatre and Kings Bowl. The building is scheduled to open in 2017.
Rendering courtesy of WS Development.