Through the first three quarters of the year, U.S. industrial sales totaled $41.7 billion, according to CommercialEdge. The average sale price increased, with industrial properties trading for 23 percent more than the previous year. Port markets and midwestern hubs recorded the most dramatic vacancy drops. As of September, the national rate reached 5.7 percent, a month-over-month decrease of 20 basis points.
The sector continues to have its share of rocky roads, some of which may very well have long-term effects. Global supply chain woes have led to record-breaking backlogs, particularly in coastal markets. Meanwhile, construction costs increased across the board.
---
READ ALSO: EQT Exeter's $6.8B Sale Tops Recent Industrial Deals
---
To find out what might lie ahead, good and bad, Commercial Property Executive reached out to Pacific Coast Capital Partners Co-Founder & Managing Partner William Lindsay. As of June 2021, PCCP had $13.9 billion in assets under management and $27.5 billion in raised, invested or managed institutional capital, according to the firm's website.
What is the biggest issue industrial investors face today?
Lindsay: In our view, the biggest issue for industrial investors today is the cost and availability of materials. Supply chain issues are making it difficult for investors to accurately forecast project costs and, in some cases, material shortages are substantially delaying delivery of modern industrial buildings to users.
How are the ongoing supply chain issues impacting industrial rents, particularly in markets near key ports?
Lindsay: Supply chain issues are driving up the cost of new development. So far, rents have generally kept pace with increased costs. But supply chain traffic jams, like those being experienced at the ports of Los Angeles and Long Beach demonstrate, in our view, that as a country we need to continue to invest in our logistics infrastructure to meet the demands of users and consumers.
Speculative developments seem to flourish in the dynamic created by the global health crisis. Have you invested more in such projects since the start of the pandemic?
Lindsay: In our experience, the pandemic suppressed demand for a very short period and then the supply chain issues related to the pandemic demonstrated to users that they needed more space on shore than they had previously anticipated. This has increased demand for state-of-the-art space in growing markets and our firm has been busy investing in well-located new developments with experienced sponsors. This year will be one of our busiest ever in industrial investment.
We've seen some types of materials being more affected by pricing changes than others. How did this pan out in the industrial sector?
Lindsay: Costs are up across the board and, in certain cases, steel is unavailable over the short term unless it was spoken for months in advance. We have seen construction hard costs grow substantially since the beginning of the pandemic and land costs for premier sites are up substantially, as well. We don't see that dynamic changing any time soon.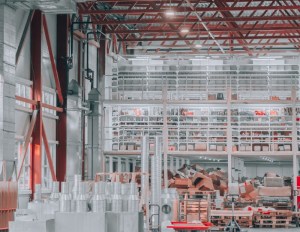 In your opinion, what does the future hold for land-constrained markets such as Southern California?
Lindsay: Given the pile up of ships off the coast of Southern California and the 1 percent vacancy rate in Los Angeles industrial, we believe the market seems poised for strong rent growth and demand for the foreseeable future.
How is PCCP handling the increasing need for more sustainable development?
Lindsay: Sustainable development is a very popular topic today. Developers and investors are focused on providing high-quality real estate while addressing numerous sustainability challenges. As a firm, PCCP is attempting to make sure its projects are insulated from rising waters, high-strength storm activity and other byproducts of climate change. In addition, for industrial projects, we have begun integrating solar installations where possible.
Have labor shortages influenced investment activity in a meaningful way?
Lindsay: Labor shortages have affected investment activity only indirectly. We are finding that users of industrial space are more constrained now with demographics. There is increased focus on where the workers who work inside of new logistics centers will come from. So as an investor, we are spending more time on demographics than earlier in the cycle, when our focus was more on accessibility and one-day truck drive radius.
The pace of leasing has exceeded existent supply in many markets. What is PCCP doing to remain on top of this dynamic?
Lindsay: Sophisticated real estate investors have access to tremendously detailed information on supply and demand across all markets. We are watching supply carefully because in select markets supply has gotten ahead of demand. But demand is so robust that in almost all cases, new development has slowed and existing oversupply has been absorbed.