By Keith Loria, Contributing Editor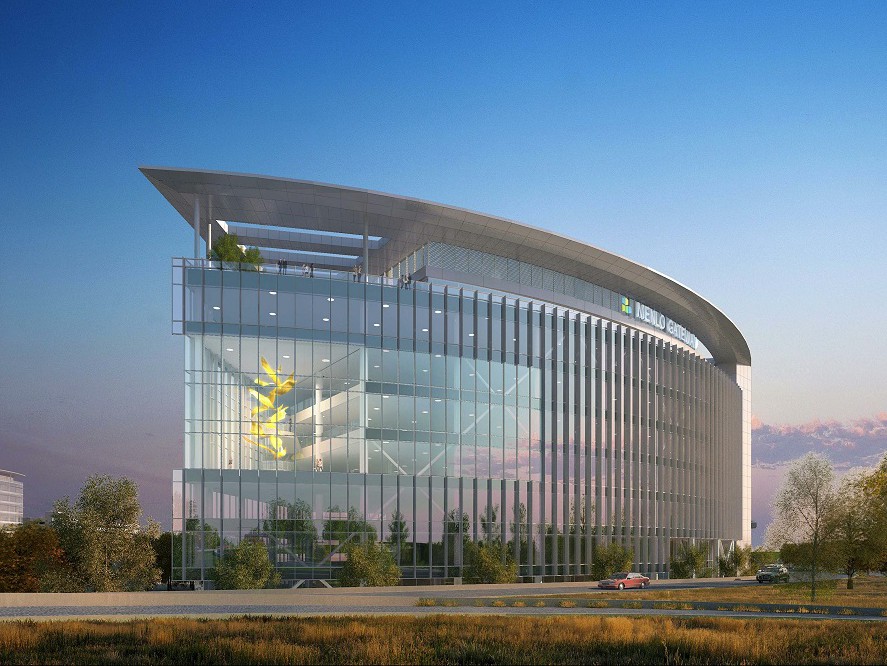 Menlo Park, Calif.—The Bohannon Cos. has received $145 million in financing to develop Menlo Gateway, an eight-story, 210,000-square-foot office building in Menlo Park.
The mixed-use project also consists of a 1,040-space parking structure and a 41,000-square-foot fitness center.
Square Mile Capital Management LLC originated the construction loan, which was arranged by John Kerslake and Briana Smith of NorthMarq Capital.
"The supply-constrained Menlo Park office market, combined with demographic and economic tailwinds, provide exceptional fundamentals for a project of this scale and quality," Michael Mestel, Square Mile' principal, said in a press release. "In addition, The Bohannon Cos. has been at the forefront of real estate development in Silicon Valley for over 80 years. We are excited to provide financing for the creation of an iconic office building in an irreplaceable location, backing an established developer with a history of success."
The project is part of the first phase of Menlo Gateway, a 16-acre master-planned development comprised of a 250-room Autograph Collection hotel currently under construction and a total of approximately 500,000 square feet of office space to be built in phases.
Located at 100 Independence Drive, the office building capitalizes on the site's excellent visibility from the highway, and is oriented to maximize southern exposure and natural light. The property is expected to achieve a high level of efficiency eligible for LEED Gold certification, and will include cutting-edge green features, including enhanced energy, water, air quality and lighting efficiencies.
Menlo Park is known as a hub for high technology and attracts many of the nation's most prominent technology and venture capital firms, including Intuit, SRI International, TE Corporation, Andreessen Horowitz and Sequoia Capital.
A second phase of the Menlo Gateway project will include two additional office buildings, a café/restaurant, as well as neighborhood retail and community facilities, all totaling roughly 500,000 square feet of space.
A Manatt real estate team closed for Bohannon Development Company.  Manatt real estate Partner Clayton Gantz led a deal team that included Counsel Scott Johnson and Associate Ann Levin, with the assistance of Partners Alvin Levitt, Hal Reichwald, David Herbst and Jeff Mannisto.
Image courtesy of Square Mile Capital