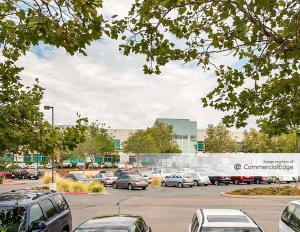 Blue Shield of California has sold its Class A office space in El Dorado Hills, Calif., for $49.3 million. The transaction was a partial sale-leaseback as the firm plans to continue occupying two of the four buildings. A joint venture between Solaris Capital and ProEquity Asset Management Corporation acquired the asset.
Blue Shield will continue to occupy 60 percent of the space, or 146,834 square feet. The other two buildings, A and D, are currently vacant, although the office space has previously been fully leased since 2001. During its ownership, the firm invested some $1.6 million into the property. Upgrades included lighting, security, air quality sensors, window replacements and parking lot renovations.
Originally built in 2001, the total space is 244,983 square feet located on 29.2 acres. Amenities include a café and fitness center. Tenants are within walking distance to the town center featuring retail, restaurants and live music venues.
JLL Capital Markets marketed on behalf of Blue Shield California.
Growing California Markets
Located with Highway 50 frontage, 4201-4207 Town Center Blvd. is in proximity to downtown Sacramento and the larger San Francisco Bay area. Sacramento, one of the smaller California markets, has been growing gradually. 1.3 million square feet of office space came online in 2021, while another 1.8 million square feet were under construction as of June.
The Bay Area claims one of the best-performing office markets in the country, driven by the tech and life science sectors. 11.1 million square feet of office space was under construction as of June.
With mass displacement by tech giants and raising rental prices in the San Francisco and Sacramento metro areas, El Dorado Hills has become a more affordable office submarket. The surrounding area of 4201-4207 Town Center Blvd. hosts 44,000 workers within 5 miles. The average household income is $199,000.