By Barbra Murray
Two months after Blackstone announced its agreement to acquire International Market Centers Inc., the global investment firm has closed the deal. Funds managed by Blackstone Real Estate Partners and Blackstone Tactical Opportunities, along with partner Fireside Investments, purchased the world's largest owner and operator of premier showroom space for the furnishings, home decor and gift industries. The sellers were Bain Capital Private Equity LP and funds managed by Oaktree Capital Management LP.
"Blackstone will leverage its significant resources to ensure IMC's ongoing leadership position as the industries it serves continue to grow and evolve," Tyler Henritze, a senior managing director in Blackstone's Real Estate group, said in a prepared statement.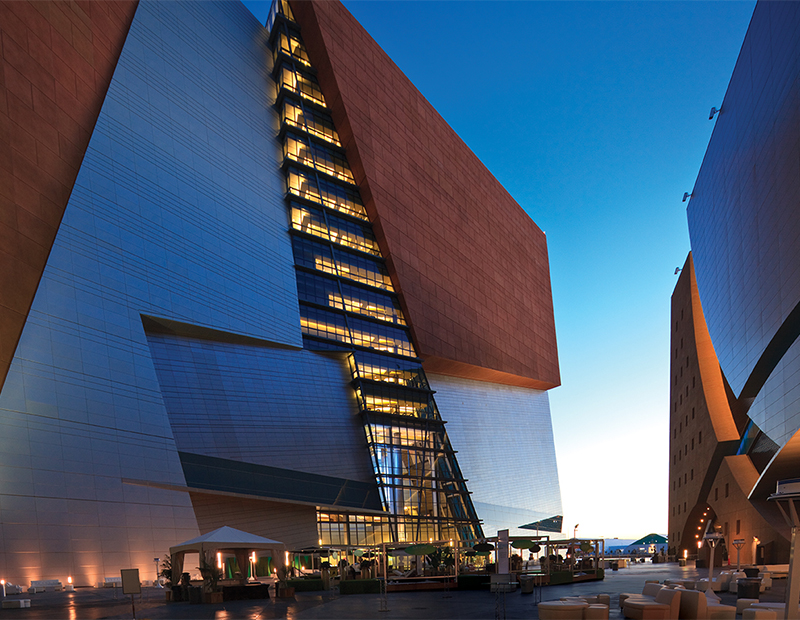 Las Vegas-headquartered IMC's expansive portfolio of exhibition space is located in High Point, N.C., and Las Vegas. The properties include the 5.4 million-square-foot World Market Center in Sin City, and in High Point, the 500,000-square-foot Showplace and 13 other primary buildings at the sprawling High Point Market.
The transaction comes five years after Bain and Oaktree formed IMC by combining the High Point and Las Vegas showrooms through a $1 billion investment, and less than two years after the business-to-business exhibition-space provider withdrew its IPO filing due to, according to an SEC document, "unfavorable market conditions at this time."
Blackstone hasn't publicized the price tag attached to the purchase, however, the company did disclose that Citigroup Global Markets Inc. headed the acquisition financing syndicate.
The next phase
The management team that has helped propel IMC to its current leadership position will stay in place, working with Blackstone on a common goal: growth. As noted in the press release on the transaction, Blackstone plans to leverage its wealth of financial resources to invest capital for IMC's development, redevelopment and acquisition opportunities. The timing may be just right.
According to a report by the Center for Exhibition Industry Research, the forecast for the overall exhibition industry is for expansion through 2019, after "the performance of the business-to-business exhibition industry decelerated along with the macro economy in 2016."
Image courtesy of International Market Centers