By Barbra Murray, Contributing Editor
Global investment giant Blackstone inks yet another deal that will expand its real estate holdings. Funds managed by Blackstone Real Estate Partners and Blackstone Tactical Opportunities have committed to acquiring International Market Centers Inc., the largest owner and operator of premier showrooms space for the furnishings, home decor and gift industries in the U.S. Blackstone will purchase the company, which boasts a portfolio of 12.2 million square feet of exhibition space in High Point, N.C., and Las Vegas, from Bain Capital Private Equity LP and funds managed by Oaktree Capital Management LP.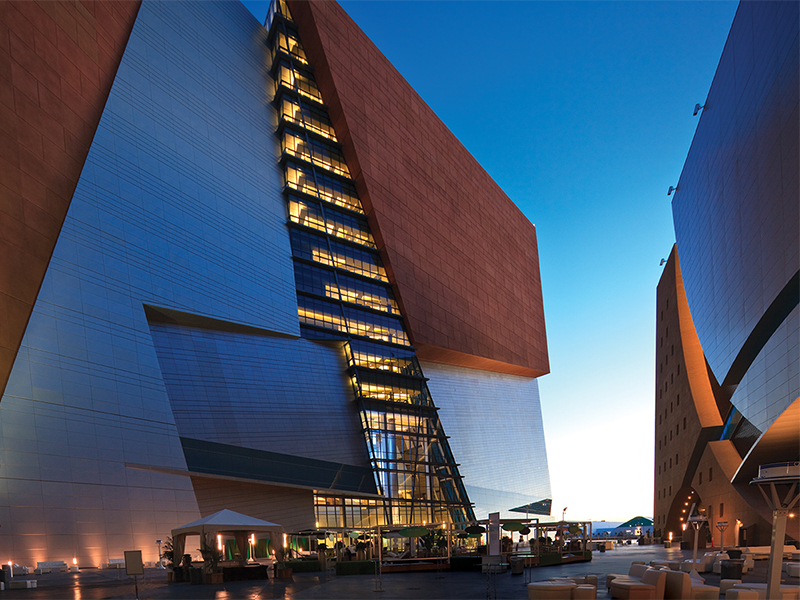 The parties involved aren't disclosing the price, however there are some figures that can put the transaction in perspective. IMC obtained $610 million for the refinancing of its senior secured debt and revolving credit facility in November 2016, and the company does have a billion-dollar history. In 2011, Bain and Oaktree invested $1 billion to combine the High Point and Las Vegas showrooms, totaling 10.6 million square feet at the time, and create the business-to-business platform. Currently, IMC's collection of properties includes the World Market Center in Las Vegas and Market Square Complex in High Point. 
Now, Blackstone will help take the company to a new level. "By leveraging the scale of Blackstone's platform and expertise in real estate investing, we look forward to partnering with IMC to help drive the company's continued growth in the years ahead," Tyler Henritze, senior managing director with Blackstone's real estate group, said in a prepared statement.
Blackstone will be joined by Firestone Investments in the acquisition of IMC. The transaction is on track to close in the third quarter of 2017.
VARIETY IS THE SPICE OF REAL ESTATE
Blackstone is well positioned to capitalize on any number of big opportunities, and its highly acquisitive behavior in the real estate sector is nothing if not diverse. The firm's list of deals over the last few months includes an agreement to purchase a majority interest in The Office Group, a London-based flexible workspace provider, and the closing of the acquisition of OfficeFirst Immobilien AG and its 16 million-square-foot German portfolio.
Blackstone also recently made an equity investment in Brazil's Ascenty, paving the way for the data center and telecom services provider's construction of additional data centers in Latin America. The firm enhanced its hospitality holdings with the purchase of the 545-room Windsor Atlantica Hotel on Copacabana Beach in Rio de Janeiro and increased its industrial footprint by 2.8 million square feet when it grabbed H.I.G. Capital's portfolio in the Netherlands. Earlier in the year, the firm shelled out $1.7 billion for the 21-property U.S. segment of Stockholm-based Alecta's commercial portfolio. And just last week, Blackstone signed a deal to acquire Singapore-based Croesus Retail Trust, which owns a portfolio of 11 shopping malls in Japan.
Currently, Blackstone's real estate business, established in 1991, boasts roughly $102 billion in investor capital under management.
Image courtesy of International Market Centers