By Scott Baltic, Contributing Editor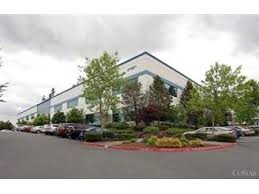 Highlands Corporate Center, a 173,250-square-foot property consisting of three office/life sciences buildings in Bothell, Wash., has been sold by Bentall Kennedy, of Vancouver, it was announced late last week by Jones Lang LaSalle, which represented the seller.
The buyer was Clise Properties, a Seattle-based investment firm. "After having sold three city blocks in downtown Seattle to Amazon, we are in the process of redeploying the capital by acquiring high-quality, cash-flowing real estate like the Bothell properties," Richard Stevenson, president & COO of Clise Properties, told Commercial Property Executive.
Completed in 1998, the property currently has two tenants, FujiFilm Sonosite Inc. and Seattle Genetics, and 70 percent of its rentable area is tied to a long-term lease.
The 10.3-acre corporate campus consists of 21909 30th Drive SE (64,220 square feet), 22011 30th Drive SE (57,830 square feet) and 22025 30th Drive SE (51,204 square feet).
JLL managing directors Lori Hill and Stuart Williams led the team that handled the transaction for Bentall Kennedy.
"This was a unique opportunity to purchase an exceptionally maintained, fully leased portfolio at below replacement cost," Hill said in a release. "Bothell is one of the most prominent life sciences markets in the United States, and chances to purchase these kinds of properties in this area are rare. The strong in-place net operating income of this portfolio, which will only grow because of fixed annual rental increases, added to its considerable appeal in the marketplace."
Major companies that lease space in Bothell, in metro Seattle's Eastside submarket, include AT&T, T-Mobile, Panasonic, Bristol Meyer Squibb, Google, General Dynamics and Puget Sound Energy.
The submarket had an office vacancy rate of 10.5 percent at the end of the third quarter, according to JLL.