By Alexandra Pacurar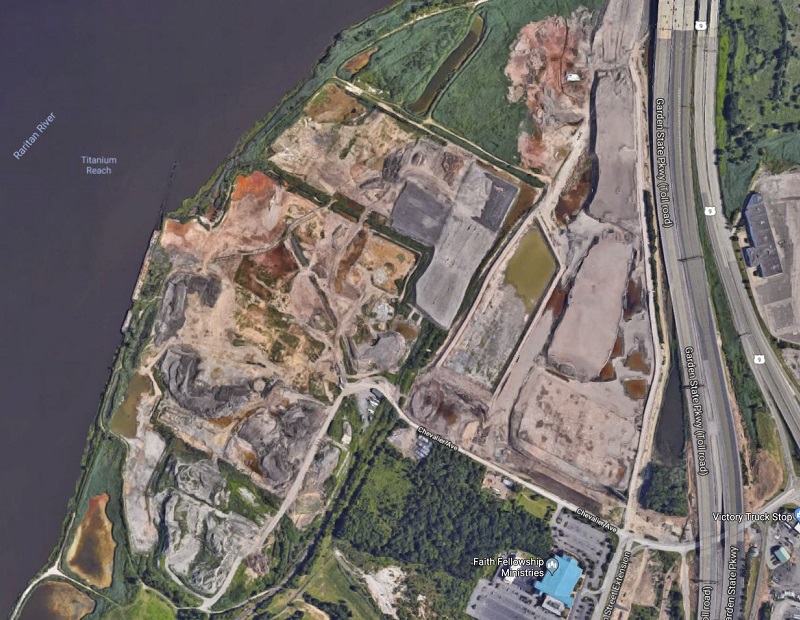 The brownfield redevelopment trend continues to emerge throughout the northeastern U.S. as a profitable strategy for developers. North American Properties (NAP) has revealed its plans for Riverton, a $2.5 billion riverfront project in Sayreville, N.J., which will offer a mix of retail, restaurants, office space, hotels with resort-inspired services, parks and a marina, complemented by open gathering spaces, all on a 418-acre site.
NAP partnered with local company PGIM Real Estate for the updated plan, which was initially approved by state and local authorities in 2014. At the time, the project also obtained financial support from the New Jersey Economic Development Authority (NJEDA) through the Economic Redevelopment and Growth Program. The developers are counting on NJEDA's contribution for Riverton's new version, designed by Cooper Robertson.
The NAP team is describing Riverton as an "urbanburb"—a suburb offering an urban lifestyle—after visiting hometowns in the area (including Montclair, Summit, Spring Lake, Princeton, Westfield, Red Bank, Asbury Park and Hoboken) for inspiration. Mark Toro, NAP's managing partner, detailed the story behind the billion-dollar project, which will replace the former site of the National Lead Paint company that has been abandoned for decades.
Boston and Chicago are other cities that have redeveloped former industrial waterfront sites and turned them into modern, mixed-use buildings and attractive public spaces. What is the story behind Riverton, a project that fits this profile?
Toro: Riverton provides an unparalleled opportunity to serve the New York/New Jersey market, home to 16 million people, providing the next generation of commercial real estate: experiential mixed-use. The size and scale of Riverton, to be developed on a 418-acre site, will afford us the freedom to curate and deploy a full array of uses that will serve to energize the property 18 hours a day.
With unprecedented access to the region provided by full interchanges on three highways (35, 9 and Garden State Parkway), we also have an amenity package unique to any mixed-use property in the region: access to the Raritan River, Raritan Bay and the Atlantic Ocean.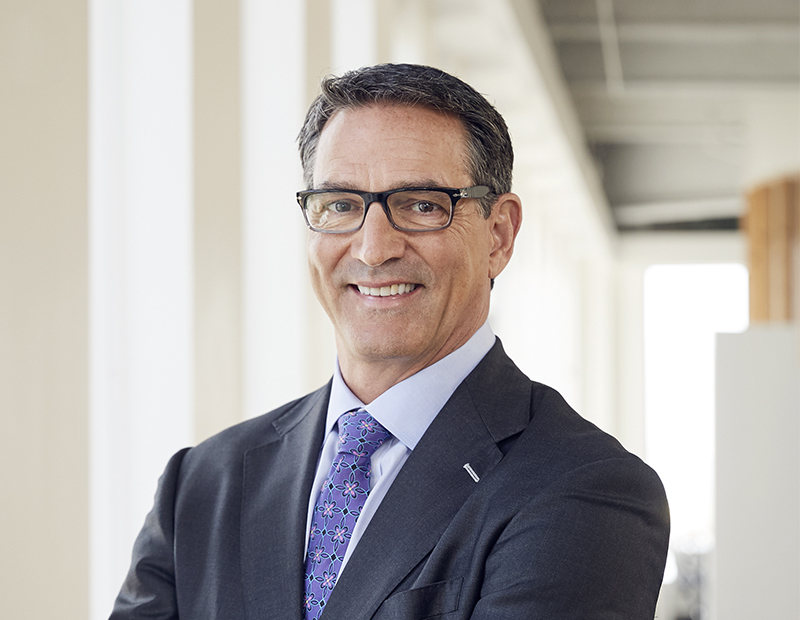 What makes Riverton stand out? 
Toro: A 400-slip marina will be the centerpiece of Riverton's public realm offerings, which will include parks, nature trails and intimate public spaces. We will energize the plazas and parks of Riverton with events and activations intended to engage the community and capture their imagination. The retail and (food and beverage) offering will meet the market, offering experiential shops and restaurants that will serve the affluent Central Jersey clientele, but the real differentiator will be the opportunity for Riverton's residents, office workers and hotel guests to enjoy an unparalleled level of service and hospitality property-wide.
Has the community been involved in this project? 
Toro: So far, the community has just been engaged in the branding process, but we are establishing a dialogue on our social channels so that we can poll our future guests as to what they prefer to see in our product mix. Those channels provide a unique opportunity to gauge public interest in various aspects of the project and, as a byproduct, build a sense of authorship and ownership among our followers. 
When do you expect to start construction and what is the project timeline? Will this be a multi-phase project?
Toro: Pending approvals and financing, we expect to begin construction in the second quarter of 2018.  First phases will include residential-over-retail on Riverton Boulevard, followed by townhomes, office and hotel uses. Completion is scheduled in 2021.
Mixed-use projects are now trending, particularly in urban markets. How do you think the cities of tomorrow will look based on these new developments?
Toro: The concept of "mixed-use" as seen in most cities, like an office or apartment building with ground-floor retail, has been around for centuries. Though in most cases the mix of uses evolved organically and didn't always incorporate uses that create a sense of community, efficiency, walkability and 18-hour energy. Mixed-use on the scale of Riverton or Avalon, where six or seven uses are congregated and curated on one large site, will forever change how suburban life is lived.
The "urbanburb" is here to stay, bringing an urban lifestyle to those who've chosen to make their life in suburban communities. Their impact can be felt in each and every use on the property, commanding the highest rents and valuations in their markets, but the most significant impact is the social value they bring to residents and guests alike.
Images courtesy of Wakefield Beasley & Associates, North American Properties and via Google Maps