By Tudor Scolca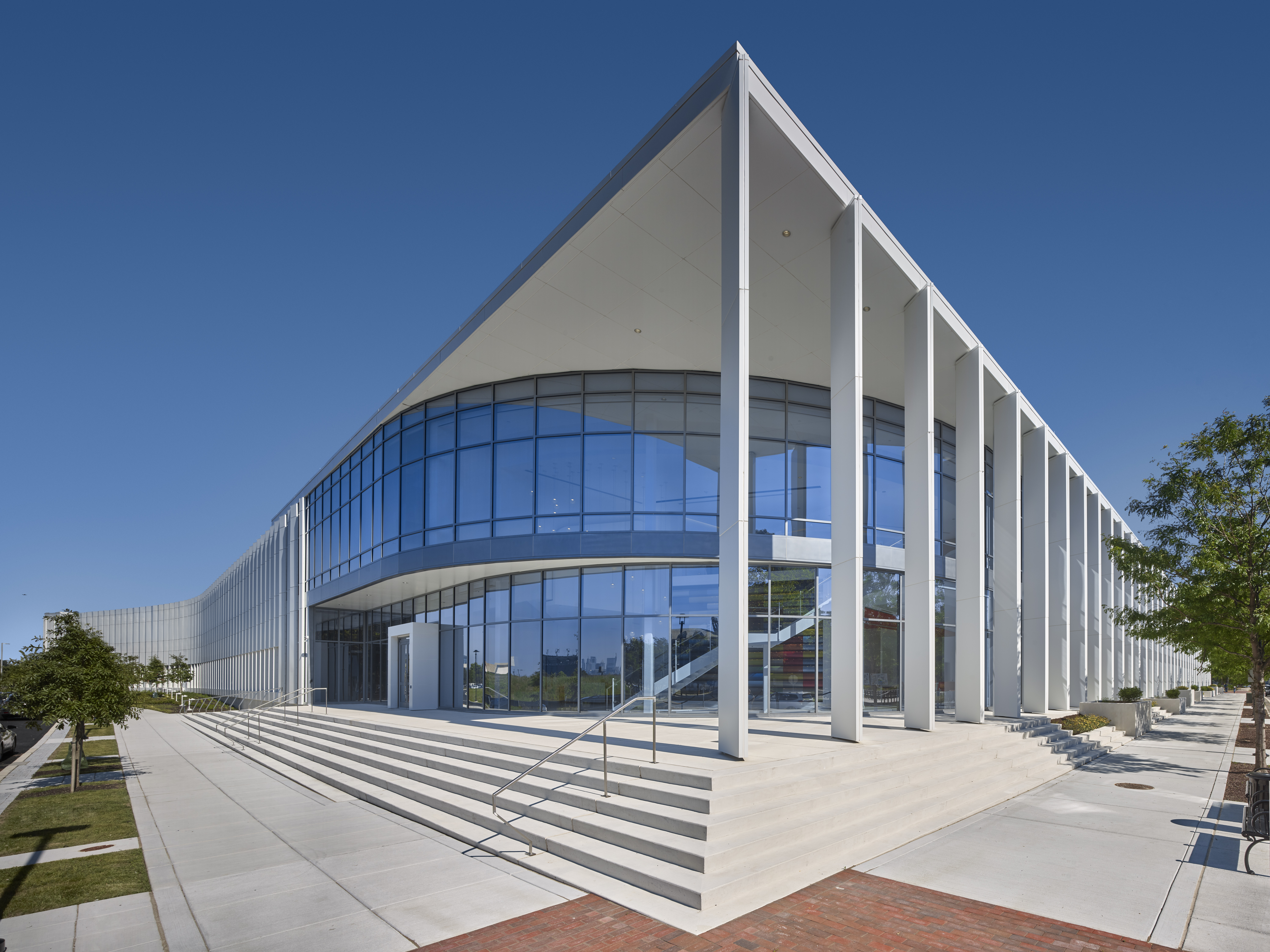 Axalta Coating Systems has opened the doors of the world's largest coatings research and development center, in Philadelphia's master-planned Navy Yard urban development. The $70 million, two-story building kicked off construction in 2015, with Liberty Property Trust and Synterra Partners as developers and co-owners.
Axalta's Global Innovation Center measures 175,000 square feet of specialty labs and office space. The center will serve as the company's primary hub for global research, product development and technology initiatives. According to Axalta, more than 200 science and engineering jobs will be created by the center. Axalta partnered with Serviam Girls Academy and other institutions, in a commitment to promote STEM education through various programs that honor STEM educators and students in the Greater Philadelphia area and beyond.
Erdy McHenry Architecture provided designs for the building, merging elements present throughout the Navy Yard master-planned development. The Global Innovation center will front League Island Park, along 11th Street. The two-story glass façade has features resembling historic Navy Yard construction, while the other half is similar to the lofts and warehouse facilities around the building.
Axalta's inauguration of its new campus included a ribbon cutting ceremony, attended by Philadelphia Mayor Jim Kenney, Councilman Kenyatta Johnson, PIDC President John Grady, Bryant and Axalta Chief Technology Officer Barry Snyder, and Liberty Property Trust's Senior Vice President & Regional Director John Gattuso, among others.
Honoring a tradition
"There has been a long history of innovation at the Navy Yard, from the design and construction of state-of-the-art battleships and commercial vessels to today's leading companies working on innovations like therapies to treat cancer, electric microgrids, energy efficiency buildings, and now coatings and color technologies that are used on products all around the world," said Grady in a prepared statement.
The master-planned business community is currently home to 165 companies, such as GlaxoSmithKline, which occupies a 207,779-square-foot, double LEED Platinum building at the Navy Yard. Other large names include Urban Outfitters and the Navy Engineering and Research facility. In total, there are more than 13.5 million square feet of leasable space, some of it still in development or in the pipeline.
The master developer for the Navy Yard is Philadelphia's Industrial Development Corporation (PIDC), a nonprofit public-private entity, controlled jointly by the city government and the Greater Philadelphia Chamber of Commerce. According to the organization's website, investments into the 1,200-acre business campus exceeded $1 billion since 2000.
Image courtesy of Axalta