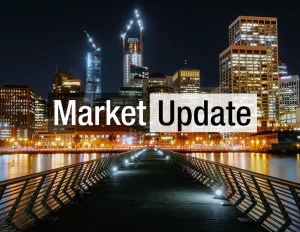 As of May, Austin's office vacancy hit 15.6 percent, 20 basis points higher than the previous month, according to CommercialEdge data. The metro's vacancy shrunk by 90 basis points on a year-over-year basis.
The Texas capital's average listing rate that month was $44.5 per square foot, $2.2 more than the previous month and up 2.3 percent year-over-year. Across similar growth Sun Belt cities, Austin holds the highest listing rate, followed by Charlotte ($33.1 per square foot), Houston ($31.1 per square foot) and Nashville ($30.6 per square foot). Among all U.S. markets, Charlotte registered the highest increase (14.3 percent) in its average office listing rate since May 2021.
Austin, along with Phoenix (13.9 percent) and Charlotte (14.7 percent), bore the lowest vacancy rates that month across the Sun Belt area, while Dallas (18.0 percent), Nashville (18.0 percent) and Atlanta (20.0 percent) exceeded the national average, which hit 15.4 percent in May.
On a submarket level, Austin Northwest (26.1 percent), Southwest (17.6 percent), Northeast (16.8 percent), South (14.9 percent) and Downtown (14.8 percent) bore the highest office vacancy rates that month. On the other side of the spectrum, Austin Southeast (6.9 percent), Round Rock (5.9 percent) and Cedar Park (9.3 percent) registered the highest rates.
CommercialEdge covers 8M+ property records in the United States. View the latest CommercialEdge national monthly office report here.