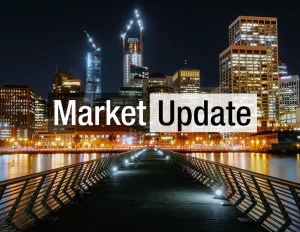 As of April, Austin's office vacancy hit 15.4 percent, down 50 basis points since March and down 170 basis points year-over-year, according to CommercialEdge data.
Across the Sun Belt, the Texas capital recorded the third lowest office vacancy rate that month, tailing Charlotte (14.5 percent) and Phoenix (15.1 percent), while other markets, such as Dallas (17.3 percent), Denver (17.5 percent) and Nashville (18.3 percent). The national average hit 15.7 percent in April, down 30 basis points year-over-year.
Among these cities, Austin had the highest average listing rate of $42.3 percent during the fourth month of 2022, down 2.5 percent since the same period last year. Other similar growth Sun Belt markets that held high listing rates that month was Charlotte ($32.3), Nashville ($30.6) and Houston ($30.5).
Across the Texas metro's submarkets, Austin Northwest (25.7 percent), East (23.2 percent) and Southwest (17.3 percent) recorded the highest office vacancy rates. On the other side of the spectrum, Round Rock (5.2 percent), Austin Southeast (7.2 percent) and Cedar Park (9.8 percent) bore the lowest office vacancy rates.
One of the notable lease renewals that month was tech consulting giant Accenture's 37,800-square-foot recommitment to one of Capital City Partners' office properties in Southwest Austin. The five-building complex dubbed Monterey Oaks offers a total of 160,650 square feet and came online in 1998.
CommercialEdge covers 8M+ property records in the United States. View the latest CommercialEdge national monthly office report here.