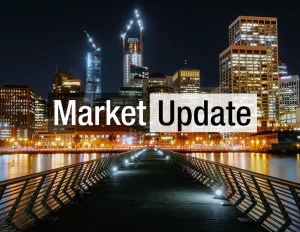 Year-to-date through May, Austin's office transaction volume amounted to an estimated $417 million, according to CommercialEdge data. On a year-over-year basis, transaction volume in the Texas capital's metro increased by 202.2 percent.
Nationally, $35.3 billion worth of office product had traded up until the end of May in 2022, at an average sales price of $274 per square foot. Austin's office price in the first five months of the year surpassed the national average and clocked in at $287 per square foot, making it one of the more expensive Sun Belt cities this year, along with Charlotte ($405 per square foot), Phoenix ($283 per square foot), Atlanta ($280 per square foot) and Nashville ($234 per square foot).
Austin's office transaction volume in the first five months of the year fell behind that of other metros' in the Sun Belt area, which surpassed the $1 billion mark: Dallas ($1.9 billion), Houston ($1.5 billion), Phoenix ($1.1 billion) and Atlanta ($1.0 billion).
In May, Arc Capital Partners purchased a 100,166-square-foot Class A creative office complex, dubbed Westview. The buyer backed the transaction with a $39 million loan originated by Grant Street Funding. Prescott Group sold the six-story property, which appraised for $53.9 million and last traded in early 2016. At the time of the sale, coworking giant WeWork occupied 46,410 square feet at the location.
CommercialEdge covers 8M+ property records in the United States. View the latest CommercialEdge national monthly office report here.