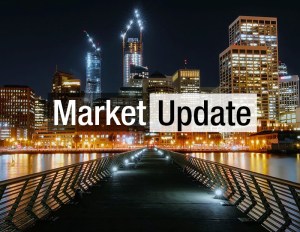 Austin has been vigorously adding new supply to its office market since early 2018 and the pipeline is now the largest in the country on a percentage-of-stock basis. At the end of May, the market had nearly 7.6 million square feet under construction, representing a whopping 10 percent of total stock, according to CommercialEdge data.
The Texas capital overtook Charlotte, which topped the list in March and is now in third place, with a pipeline amounting to 6 percent of existing stock. Brooklyn, N.Y. is second, with 8 percent. When adding planned projects, Austin's supply volume expands to an unmatched 28.2 percent, easily eclipsing other U.S. markets. Even though the vacancy has doubled over the past year in Austin, positive investor sentiment is fueled by the robust labor market, coupled with corporate headquarters relocations.
Projects in the works concentrated in the downtown area, where just under 4 million square feet were taking shape as of May. East Austin, the submarket with the second-largest development pipeline of roughly 1.4 million square feet, has all current projects slated for delivery by the end of the year.
Texas Capitol–George H.W. Bush State Office Building is the fourth-largest office development in the city and the third-largest within the Downtown submarket, after the Google and Indeed towers. The structure is part of the first phase of the $581 million Texas Capitol Complex. The Texas Lottery Commission will anchor the 14-story, 603,000-square-foot building, planned for completion in the second quarter of 2022.
CommercialEdge covers 8M+ property records in the United States. View the latest CommercialEdge national monthly office report here.