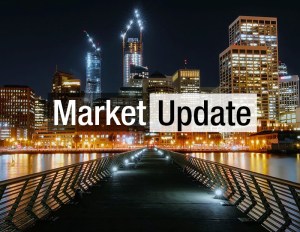 The South is the fastest growing region in the country, and Austin's charm continues to attract workforce and companies alike. The development pipeline doesn't seem to disappoint either, as by the end of April, the market had 7.4 million square feet of office space under construction, according to CommercialEdge data.
Austin's in-the-works office projects accounted for 9.7 percent of total stock, the second largest figure in the country. Adding planned supply to the inventory boosts numbers to a whopping 27.4 percent of stock, with Charlotte coming in second at 16.5 percent. By comparison, at the end of April, the national average was 6 percent.
The $1 billion Apple West Parmer Lane Campus remained the largest commercial development in the works. Comprising 3 million square feet of mixed-use space, of which nearly 1 million dedicated to offices, the project is planned for delivery in the second quarter of next year.
Dallas-based Trammell Crow Co. has two large-scale office projects under construction in downtown Austin, encompassing a total of roughly 1.5 million square feet. Indeed Tower, which broke ground in 2018, is slated for completion in the second quarter of 2021. Offering 716,438 square feet across 36 stories, the project is co-developed with Principal Real Estate Investors. In March, the landlords inked a 50,273-square foot lease with Vinson & Elkins.
The Google Tower, previously known as Block 185, was designed by prestigious architecture studio Pelli Clarke Pelli Architects and will comprise nearly 800,000 square feet. As of early 2019, Google is known as the single tenant of the structure to be delivered by the second half of 2022.
As opposed to most parts of the U.S.—which suffered significant job losses since the onset of the pandemic—the Sun Belt, led by Austin, Tampa, Fla. and Charlotte, N.C., registered positive office-using employment change year-on-year, according to the Bureau of Labor Statistics and Moody's Analytics.
CommercialEdge covers 8M+ property records in the United States. View the latest CommercialEdge national monthly office report here. We included properties of 25,000+ square feet in our research.