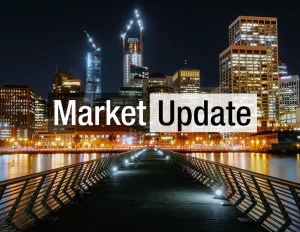 As of September, Austin's office vacancy rate clocked in at 15.7 percent, registering a 20-basis-point drop since last month and up 510 basis points year-over-year. One of the most rapidly expanding markets in the country, Austin's occupancy continues to keep up with newly added supply.
Nationally, vacancies decreased 50 basis points month-over-month to reach 14.9 percent in September. Most Sun Belt markets have also shed vacant space: Dallas (18.2 percent) and Charlotte (14.6 percent) both dropped 70 basis points, while Phoenix (16 percent) vacancy decreased 120 basis points. Atlanta was among the minority of markets that saw vacancy rise through September, reaching 19.9 percent.
Since July, the Texas capital has faced a surge of COVID-19 infections, delaying the reopening of offices as planned, especially with larger tech companies. Reaching a peak in early September, new cases have dropped since, but some tenants have pushed the return of their employees to 2022.
Round Rock, the metro's submarket with the lowest vacancy further decreased its rate and hit 4.2 percent in September, registering a 150-basis-point drop. Other low-vacancy submarkets include Austin North (6.3 percent) and Southeast (7.6 percent). Austin East bore the highest vacancy rate, reaching 29.1 percent, followed by Austin Northwest with 21.3 percent and Downtown with 19.2 percent.
CommercialEdge covers 8M+ property records in the United States. View the latest CommercialEdge national monthly office report here.