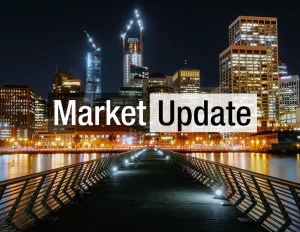 Last year through November, office transactions in Austin totaled $1.9 billion, according to CommercialEdge data.
The market has seen a robust recovery since the initial pandemic-induced headwinds: In the same period of 2020, only an estimated $175 million worth of office product changed hands. The Texas capital outperformed pre-COVID-19 levels as well: by the end of November 2019, $1.2 billion square feet of office space traded.
The metro is faring well among other similar Sun Belt growth markets in terms of price, reaching an average of $441 per square foot, the highest in the region and significantly outperforming the national average of $291 per square foot. Charlotte ($322) is trailing Austin, followed by Dallas ($237), Phoenix ($220) and Atlanta ($220). On a year-over-year basis, the metro registered a 151 percent growth compared to the first 11 months of 2020, when the average price hit $292 per square foot.
In November, the Austin office market recorded two significant sales totaling roughly 340,200 square feet. AEW Capital Management picked up Domain Gateway, a 184,000-square-foot Class A asset from KBS Realty Advisors. Prudential Financial backed the deal with a $57.2 million, seven-year loan, according to CommercialEdge. KBS purchased the property in September 2011, for $48 million. Located at 2900 Esperanza Crossing in Northwest Austin, the five-story building came online in 2009 and is LEED Silver certified.
The second sale was a 156,300-square-foot Class B asset known as Centennial Towers. Seamless Capital purchased the property from Boston-based Taurus Investment Holdings with a $25 million loan from Southside Bank. Taurus picked up the building in 2014, when it bore a 99 percent occupancy rate.
CommercialEdge covers 8M+ property records in the United States. View the latest CommercialEdge national monthly office report here.