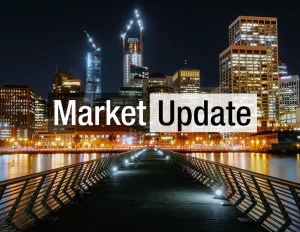 As of September, more than 313,800 square feet of office space changed hands in Austin, according to CommercialEdge data. Year-to-date through the same month, the market has seen an estimated of $1.4 billion in transactions, almost double the $787 million registered in the same period in 2019.
In the first three quarters of the year, the national office transaction volume reached $53.3 billion, on the right track to outperform last year's deals, but falling short of pre-health crisis levels. The U.S. average price per square foot hit $295 between January and September. The Texas Capital's average sale price during the same interval clocked in at $496 per square foot, above 2019 levels—when it reached merely $317 million. In 2020, the average price per square foot rose to $356.
The largest office transaction and the single Class A deal that closed that month was the sale of Capital Ridge, a 216,000-square-foot building in Southwest Austin. Apple paid $140 million to GLL Real Estate Partners for the seven-story asset at 320 S. Capital of Texas Highway. The property last traded in 2017, when Germany-based GLL picked it up for $96 million, records show. Capital Ridge sold at a price of $648 per square foot, well above the metro's average.
Also in September, KKR agreed to sell Riata Corporate Park to an affiliate of Starwood Capital Group, for more than $300 million. The deal is expected to close in the coming months. The asset includes eight buildings comprising a total of 688,100 square feet, along with a 56-acre development site that can accommodate a 64,000-square-foot office building.
CommercialEdge covers 8M+ property records in the United States. View the latest CommercialEdge national monthly office report here.