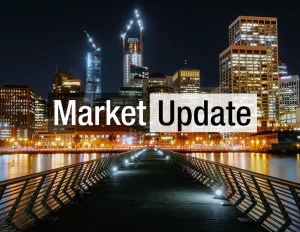 By the end of June, Austin's office market had 7.2 million square feet of space under construction, representing 8.4 percent of total stock, well above the national figure of 2.4 percent, according to CommercialEdge data.
Month-over-month, Austin's office development pipeline saw a roughly 5 percent drop. Some of that difference is due to the delivery of Indeed Tower, the metro's third largest project in the works prior to its completion in May. Shortly after it came online, the 708,438-square-foot asset changed hands: Kilroy Realty Corp. has entered into a definitive agreement with Trammel Crow Co.—its original developer—to pay $580 million for the 36-story tower.
The metro maintained its position as the country's largest office pipeline relative to existing stock, held since the prior month. By the end of June, roughly 844,000 square feet of fresh office stock had broken ground since the onset of the year, somewhat comparable with the 1.1 million square feet registered during the first half of 2020, but lagging behind 2019's 2 million square feet.
Some 40 percent of the 2019 figure could be attributed to the groundbreaking of Austin's second-largest office building dubbed Google Tower, still under construction. Trammell Crow is also the developer behind the 785,783-square-foot Downtown tower, planned for completion in the second quarter of 2022. Formerly known as Block 185, the property was renamed after the tech company announced its commitment to the entire 35-story building, back in 2019.
CommercialEdge covers 8M+ property records in the United States. View the latest CommercialEdge national monthly office report here.