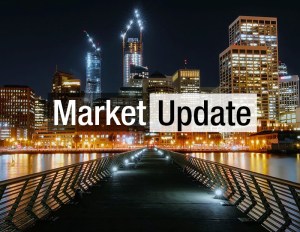 At the end of May, Austin's office vacancy clocked in at 16.7 percent, registering a slight dip when compared to April figures and up 900 basis point year-over-year, according to CommercialEdge data.
The market's vacancy has been inching up since January, when it stood at 12.1 percent. The rate dropped for the first time in May, accounting for a 40-basis-point decrease month-over-month and pointing towards a slight bounce-back.
Austin has the largest development pipeline relative to existing stock in the country, followed by Brooklyn, N.Y and Charlotte. The metro's overall vacancy topped the national rate of 15.6 percent by 110 basis points. When compared to other Sun Belt markets with similar growth, Austin's vacancy rate fared better than Phoenix (17.9 percent) and Dallas (18.7 percent), but was significantly above Charlotte (12.9 percent).
On a submarket level, Austin East (36.6 percent) and Northwest (22.5 percent) registered some of the highest vacancies, while its North (10.4 percent) and Central (12.4 percent) submarkets stood at the other end of the spectrum. Overall vacancy for Class A properties hit 15.8 percent and was lower than that of Class B assets, which averaged at 19.5 percent.
CommercialEdge covers 8M+ property records in the United States. View the latest CommercialEdge national monthly office report here.