Austin Market Update: Buoyant Year for Office Construction
The metro's pipeline expanded by more than 15 percent year-over-year.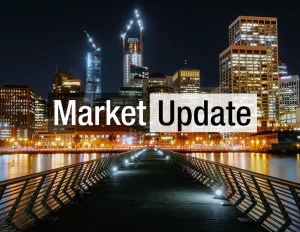 As of December, Austin's office pipeline reached 9.3 million square feet, up 15.5 percent year-over-year, according to CommercialEdge data. Nationally, the pipeline has decreased nearly 5 percent, to reach 164.6 million square feet by the end of 2021.
The metro's under-construction volume represented 10.6 percent of total stock, while when factoring in planned projects, the rate is pushed to 26.9 percent of existing stock. Defying the national trend of slowing office development, the Texas capital remains far ahead of all U.S. markets in terms of relative stock. Nashville is the second best-performing metro: its pipeline reached 8.0 percent of total stock in December.
Through 2021, 56.3 million square feet of office space broke ground and ten markets accounted for more than half of all starts. Austin led the list, with 4.4 million square feet of office starts, followed by Dallas (3.8 million), the Bay Area (3.8 million) and Miami (3.4 million). Austin also topped the list for office-using employment growth, boasting a 12 percent gain year-over-year, through November.
Biggest development milestones
Last year's deliveries were dominated by the completion of city's tallest office tower. Trammell Crow and Principal Real Estate Investors completed the 708,438-square-foot Indeed Tower in downtown Austin. Construction of the 36-story tower has been underway since the fall of 2017. In September, the high-rise received the prestigious LEED Platinum certification and is the second-largest LEED v4 CS project in the country.
Trammel Crow, along with partner MSD Capital LP, is also close to delivering Google Tower, set to become the metro's new tallest office skyscraper. The 814,081-square-foot high-rise topped out in summer 2021, with completion expected in May 2022.
In June, Reger Holdings broke ground on one of the biggest developments in the metro. Eastvillage, a 425-acre, $1 billion mixed-use property in the Tech Ridge area is expected to deliver by 2030. Plans call for 810,000 square feet of office space, a 1.5-acre park, three hotels, 466 single family homes, 2,000 multifamily units and some 400,000 square feet of retail and entertainment space.
Also marking the city's booming construction activity, Brandywine Realty and Canyon Partners Real Estate broke ground on the first phase of Uptown ATX in late December. The $3 billion, 66-acre neighborhood is taking shape on IBM's former Broadmoor campus. The development will comprise 7 million square feet of office, multifamily, retail and hotel, as well as a new Capital Metro Rail Station.
CommercialEdge covers 8M+ property records in the United States. View the latest CommercialEdge national monthly office report here.