By Scott Baltic, Contributing Editor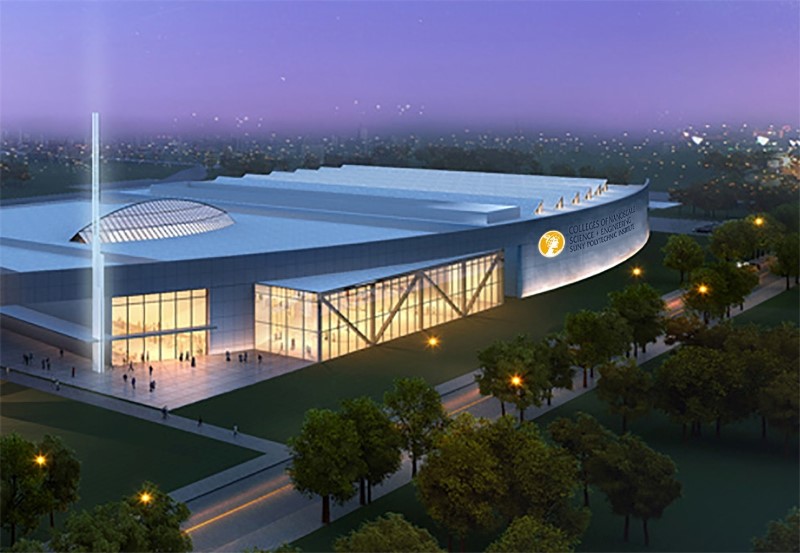 New York—Pharmaceutical manufacturer Athenex (formerly Kinex) will be expanding in the Buffalo, N.Y., area, with both a substantial office lease and a new 300,000-square-foot manufacturing facility in nearby Dunkirk, the office of New York Gov. Andrew M. Cuomo announced Thursday.
The expansion, which reportedly will create 1,400 new direct and indirect jobs (500 in Buffalo and 900 in Dunkirk) over the next 10 years, is being bankrolled in part by the State of New York through the SUNY Polytechnic Institute, which will be chipping in $225 million. Together, the projects reportedly are valued at $1.62 billion over that 10-year period.
"With this partnership, millions of cancer patients around the world will benefit from the oncology drugs made in New York," Athenex CEO & chairman Dr. Johnson Lau said in a prepared statement.
Athenex was founded at the University of Buffalo and expanded in 2003 with a 10-year funding stream committed by more than 100 local business and medical leaders in upstate New York. Today, it has offices and manufacturing facilities in Buffalo and Clarence, N.Y.; Cranford, N.J.; Taipei, Taiwan; Hong Kong; and Chongqing, China.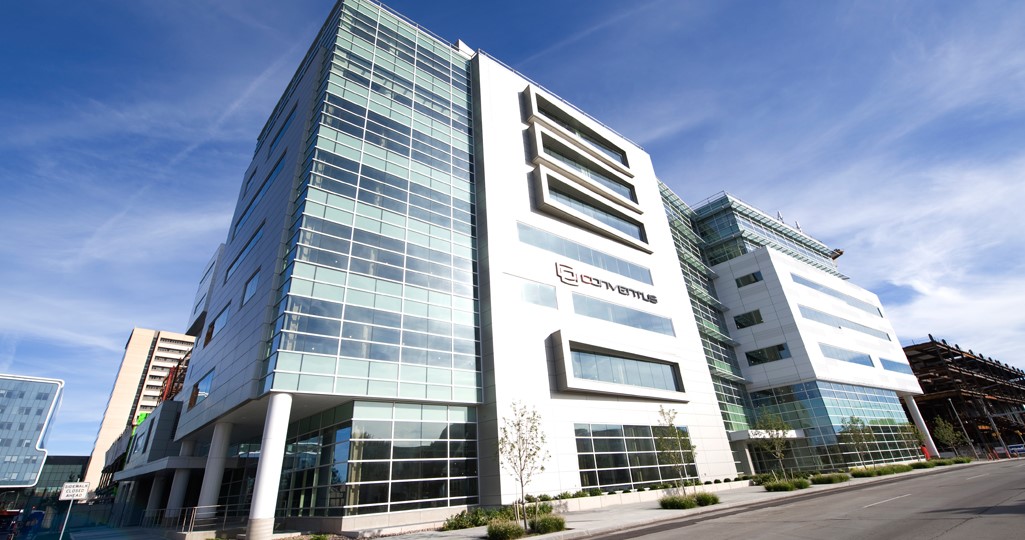 The Conventus Building was completed just this past year by Ciminelli Real Estate Corp. on the Buffalo Niagara Medical Campus. The building, which earned LEED Platinum for Core and Shell designation from the U.S. Green Building Council, features a two-story entry atrium with 50-foot green wall and an energy-efficient green roof.
Conventus includes more than 350,000 square feet of clinical, office and retail space, as well as two levels of below-grade parking. Existing tenants include Kaleida Health, UBMD Physicians Group and First Niagara Bank, according to Ciminelli.
The State of New York will invest $25 million to expand and improve the building's sixth floor, where Athenex will occupy 51,000 square feet under a long-term lease for its North American headquarters, a formulation product development center and a pilot plant, for refinement of oncology products before large-scale production in Dunkirk. Athenex will sublease the space from the state for a 10-year term, with an option for a further 10 years. Construction in the office space started last August; lab work will begin soon and is expected to be completed this fall.
Athenex will use the new High Pharmacy Oncology Manufacturing Facility to manufacture oncology drugs in a specialized, controlled environment for shipment around the world. A specialized plant such as this has not been built in North America in over 15 years, according to the State of New York. The facility will be build off Route 5, just northeast of the Dunkirk city line.