By Suzann D. Silverman
A new luxury hotel brand listed on the New York Stock Exchange on Tuesday, as Ashford Hospitality Prime Inc. officially became Braemar Hotels & Resorts Inc. The unveiling of the new identity, which includes a new website and ticker symbol, BHR, marks a critical step in an effort that was launched in January 2017, shortly after Richard Stockton joined the REIT as president & CEO. The new name, reflecting the luxury and strength of its namesake castle in Scotland, separates the company's identity from broader-focused "sister" REIT Ashford Hospitality Trust, although both continue to benefit from the management skills of a third public entity in the same group, asset manager Ashford.
Three companies with similar names was "confusing," Stockton told CPE, and "I felt it was important to differentiate the company—not just the branding but the strategy."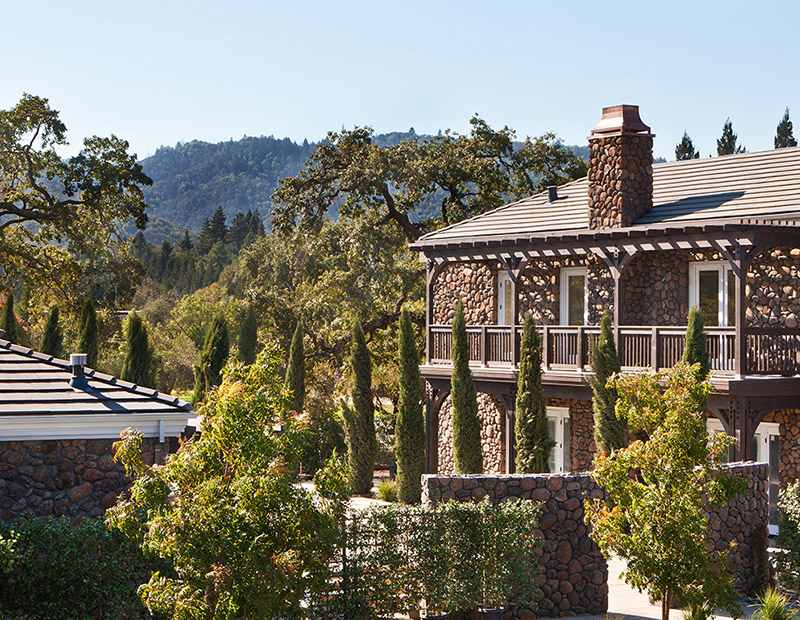 Separate but related—as delineated by the fact that executives chose the name of a Scottish castle because Ashford was named for an Irish castle—Braemar (which literally means "the hills of Mar," Mar being a province in Scotland) is focused on luxury and resort properties and managing its balance sheet "carefully and consistently," maintaining conservative leverage of 45 percent, producing above-average RevPAR and offering more solid dividend payouts, Stockton said. It targets ownership of hotels that are first or second in their market, providing greater strength and ability to adjust rates as the economy shifts.
Revising the strategy
Adjusting the portfolio to achieve this target has involved three acquisitions, two plans for repositionings and two sales—one still to take place. Last March, Braemar purchased the Park Hyatt Beaver Creek for $146 million and the Hotel Yountville in Napa Valley for $96.5 million (the company was approached to purchase this No. 2 hotel in the market because it already owned the No. 1 hotel, Stockton said), and acquired The Ritz-Carlton Sarasota in February for $171 million. Identifying four hotels in its portfolio that were not a fit for the new focus, the company opted to reposition two—both carrying the Courtyard by Marriott flag but, once upgraded, a better fit for Marriott's Autograph Collection brand, given their prime locations in Philadelphia and San Francisco, according to Stockton. It sold the Marriott Plano Legacy last November for $104 million, and has listed the Renaissance Tampa Hotel for sale, as well.
Including the Tampa, San Francisco and Philadelphia properties, the portfolio averages RevPAR of $219 and average daily rate of $268, on a total of 3,574 rooms. The current core portfolio averages an impressive RevPAR at $243 and an ADR of $297, for 2,374 rooms.
With the portfolio now well targeted, Stockton does not anticipate further purchases in the near future, instead preferring to focus on performance of the existing properties. As a rule, though, Breamar prefers to underwrite its investments like a private equity firm, he said, buying existing cashflow from private clients and adding amenities to improve the properties. It targets markets based on size, fundamentals (including not just hotel data but office and other performance statistics relating to use of hotels) and sales pricing. Top targeted markets currently include Chicago, Orlando, Miami, San Francisco and Phoenix.