After spending several years of her career at various firms, Anar Chudgar was looking for her next company to be one that valued diversity. In 2019, she landed at Artemis Real Estate Partners—an investment management firm that was founded by two women in 2009—and is now co-president, while also sitting on the firm's investment committee and heading up its Income and Growth Fund.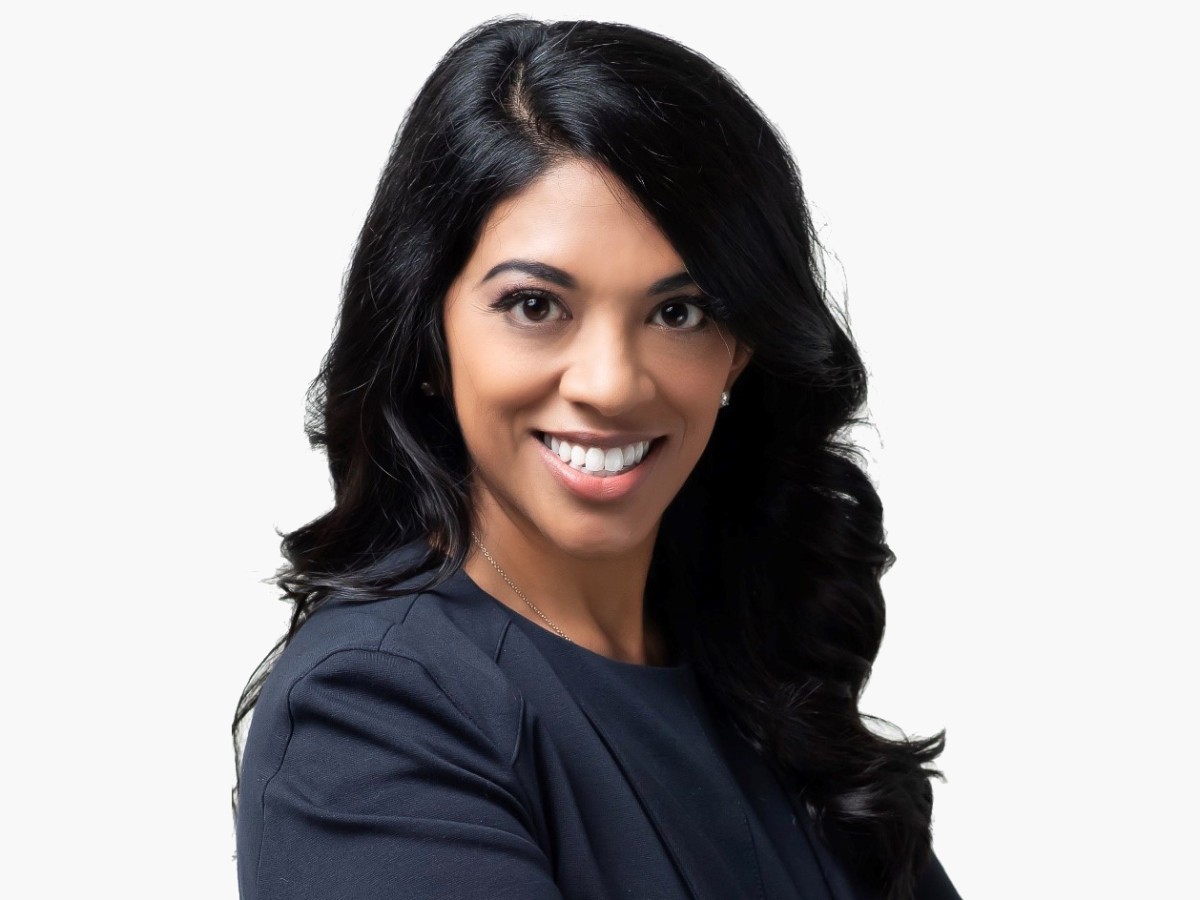 Despite joining the firm just as another downturn would begin, Chudgar was able to take her wealth of experience and apply it to the firm's investment strategy. As the market moves on from the impact of COVID-19 and now braces for the effects of rising interest rates, Chudgar talked to Commercial Property Executive about what her company is pursuing in the current economic climate, what brought her to Artemis and why genuine diversity matters.
Could you tell us about your career path that led you to Artemis Real Estate Partners?
Chudgar: I knew I wanted to be on the buy side in real estate, following my time in investment banking at JPMorgan. I was trying to find the best path forward to hone my investment acumen, and my career journey to-date has largely been about becoming the best investor I can be.
As I look back, I was also craving accountability from the real estate industry for advancing diversity and inclusion, and the opportunity to sit alongside and make decisions with individuals that shared my desire for progress. I wanted to be a strong fiduciary with a team I could learn from and that valued diversity of perspectives, which I have come to believe is synonymous with fiduciary duty and performance.
---
READ ALSO: Fostering Inclusivity With AEW's Lily Kao
---
There's a large body of quantitative and qualitative research on the value of diverse perspectives and backgrounds in making better decisions. However, we still see the same types of homogeneous organizations created over and over again in real estate. Throughout my career, I have focused on developing my investment judgment and track record and finding teams that value diverse perspectives, and that's really what led me to Artemis.
What's the importance of diversity when it comes to your career?
Chudgar: In my experience, the reason diverse groups end up making better decisions together is because they are pulling from varied life experiences in the decision-making process. Diverse teams can look at all angles of an investment strategy or thesis and are more likely to identify business opportunities and protect against vulnerabilities.
---
READ ALSO: Cheryl McKissack Daniel on Making the Construction Business More Diverse
---
Artemis stood out for being a force multiplier of both performance and purpose, as the firm was built with the belief that diverse teams can outperform. That belief is exceedingly rare in our industry. According to a recent study from the Knight Foundation, more than 1,500 U.S. real estate firms manage $1.4 trillion in assets. Of that total, only 2.8 percent of firms are women-owned, and 1.8 percent are minority-owned.
Could you tell us about your work with Artemis' debt vehicle?
Chudgar: To date, Artemis has acquired more than $12 billion cost basis of assets since June of 2011, in more than 300 investments across 15 vehicles. We've realized over half of those investments to date. We are highly diversified across product type, geography, operating partnerships and up and down the capital stack.
Artemis has been strategic and thoughtful in building a business that can provide capital across the risk spectrum, specifically in the middle market. We believed that would create a distinct competitive advantage for us, for our fund vehicles and for the firm by being the capital provider of choice for our broad operating partner network.
We are also diversified in the capital stack. There are many times we look at transactions or deals with our network of relationships and the most compelling position is elsewhere on the capital stack—maybe it's not equity, it's debt. Given our diversification and broad network, we recognized a competitive advantage in sourcing off-market opportunities.
That was the genesis of Artemis' debt business, to unlock additional value that we were not fully capitalizing. In mid-2021, Artemis established the debt business, and today we have more than $700 million of investable capital to offer to our operating partner network.
To date, we've deployed more than $400 million in mezzanine debt and whole loans over the past 12 months. Our credit business is targeting high single-digit returns in newer vintage assets in secondary markets with strong sponsorship. As far as the credit vehicle is concerned, we really see this area as a huge growth opportunity for our business. Especially as the market has realigned, our capital has become very much in favor and sought after. We have always been and continue to be very selective and conservative as we underwrite our credit investments.

How is Artemis dealing with the shifting economic cycles caused by COVID-19 pandemic, rising interest rates and other factors?
Chudgar: The way we approached COVID-19 is similar to how we're approaching market volatility today. COVID-19 solidified structural demand changes that were already underway, whether in e-commerce, remote working or otherwise, and the pandemic bifurcated the real estate space into the have- and the have-nots. In the "have-nots" category, there was retail and office. The "haves" had significant tailwinds, such as residential or industrial.
We've continued to adjust and refine our investment themes based on our vehicles and our view of what's occurring in the market. The current market volatility, where interest rates have increased for the first time in recent memory, has required renewed attention to ensure we're getting the best risk-adjusted return for our dollar and that we are focused on continued capital preservation and value creation.
We believe that the compounded economic pressure with inflation, interest rates, supply chain, and stock market volatility among others will continue to create increased dislocation and distressed opportunities, which we think will benefit our value-add/opportunistic strategy in particular. We feel like our capital should be able to take advantage of all those opportunities and we think this will continue to play out over the next 18 to 24 months. We view such markets as attractive given our team's tenure investing over numerous cycles.
Are there any specific sectors that Artemis is interested in?
Chudgar: Because of the rise in interest rates, you are starting to see capital gaps as people try to refinance properties. Banks and lenders are underwriting lower proceeds and therefore can't lend at the same level as a low interest rate environment.
We are starting to see new opportunities amid gaps in the capital stack, and those are strong opportunities to create attractive risk-adjusted returns for us, whether that's in mezzanine, equity, or elsewhere.
We try to look at opportunities where we have investment expertise individually, but given our diverse background and experience set, we collectively touch almost every asset class and every part of the U.S. For Artemis, we continue to focus on being a strong fiduciary and finding the best return for our dollar.
What's the motivation behind your involvement in organizations such as Spark Youth and Women Executives in Real Estate?
Chudgar: My motivation is to continue to pay it forward and give back. I want to ensure that the industry evolves and changes. As I mentioned earlier, these values have shaped my career. Personally, I'm very much motivated by helping under-resourced communities, as well as changing the dynamic in the real estate industry and trying to recruit and keep women in business.
I figured out the pathway for my career on my own and I'm empathetic to the challenges and value of accessing opportunities. Not only do you see that in my personal life, whether it's my involvement with SparkYouth or New York Women Executives in Real Estate, but it's part of my day-to-day, whether through Artemis' Summer Enrichment Program or my involvement in the Pension Real Estate Association board. These are all great outlets for providing opportunities to students that may not have access to those opportunities themselves, of whom many are from under-resourced communities.
If there are people like me who have had these experiences and don't try to give back, then we won't see our industry change. I am determined to build teams, firms and an industry that creates meaningful opportunities for all, and I'm trying to do my part in any way I can.