Anchors Away! The Good News About Big-Box Closings
Why the departure of a department store can present a golden opportunity—and how to make the most of it.
By Daniel Halprin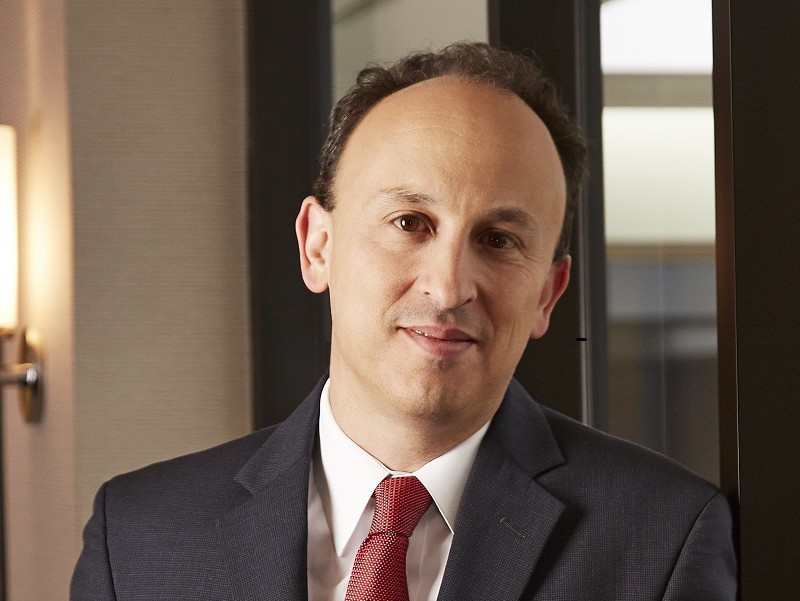 A hot topic of conversation these days is the current wave of big-box retail closings. From iconic department stores like Macy's and JCPenney to venerable brands like Sears and Kmart, the number of big-box retailers shutting their doors has picked up steam in 2017. This has prompted a great deal of hand-wringing as online sales nibble away at market share and vacancies create the perception of financial liability.
The reality is much more complex, however. While they raise legitimate questions about formats and the future of brick-and-mortar retail, these closings are not always bad news. Instead, the departure of a department store or big-box retailer may actually represent an opportunity for landlords. Understanding why this is the case requires a close look at retail lease structures and the complexities of co-tenancy clauses. Even beyond the balance sheet, there are potential benefits that are most clearly understood against brick-and-mortar's evolving backdrop.
When One Store Closes …
Contrary to common belief, the closing of a struggling big box can actually be very positive news, particularly for owners that are hamstrung by less-than-favorable lease terms, artificially low rents and less-than-optimal foot traffic. Backfilling a defunct or underperforming store with a popular new concept is a little like replacing a slumping veteran baseball player with a talented rookie who infuses the lineup with energy. To extend the metaphor, the move may also bring financial benefits, allowing the team owner to trade an old, high-priced contract for one offering more favorable terms.
An anchor tenant should be a feature attraction that drives traffic to the center and raises its profile. But when a department store is failing, or a big-box chain isn't doing its share, "anchor" takes on a more literal meaning: a weight that drags down the entire center and keeps it from moving forward.
Shopping center owners, tenants and customers can all benefit when a fresh concept replaces an outdated anchor. An example of a newer anchor that is making its presence felt in metropolitan Detroit is At Home, a home décor superstore. At Home has backfilled a former Kmart location in Bloomfield Township, and will soon be taking over a portion of the Sears store in Roseville, generating increased traffic flow, improved tenant synergy and renewed excitement for each center.
The above examples are hardly unique. Aging, antiquated or underperforming tenants that are not doing the job of an anchor are assets in name only. Replacing them with newer, more modern concepts can elevate the profile of the whole center, bringing in new groups of (often younger) shoppers. The grocery sector is particularly popular right now as a source of replacements. Established names like Kroger, Aldi and Whole Foods are expanding, joined by new concepts like Sprouts Farmers Market, Lidl and Fresh Thyme Farmers Market.
A diverse group of non-conventional concepts like fitness centers, entertainment venues and healthcare-related services provide additional options. Renovations are typically required to meet the needs of the replacement tenants, and some spaces are better suited than others to repositioning. Before committing to significant modifications, however, owners should perform a detailed cost-benefit analysis.
Of course, the chance to secure more favorable rental terms makes these opportunities doubly valuable. Many anchors have enjoyed decades of locked-in, below-market rents. Some tenants' rates are effectively flat, with only modest increases and highly favorable renewal options.
Co-tenancy and other complications
Making the most of these opportunities often requires navigating treacherous waters—in particular, delicate negotiations with other tenants in the center. Retail leases frequently include co-tenancy clauses, and anchor clauses are especially common. The most common iteration stipulates that if the specified anchor or other co-tenant does not operate at the center for a predetermined period, the tenant is entitled to discounted rent (often 50 percent of the current rate, or some percentage based on sales volume). Some leases even grant termination rights if the co-tenancy requirement remains unmet long enough.
A comprehensive analysis of replacing an anchor tenant–focusing especially on scenarios that could violate the co-tenancy clause–can provide critical clarity. Even though replacement tenants may provide a financial boost and end up being positive for co-tenancy, other tenants at the center may attempt to take advantage of the situation. While some tenants might agree to waive their co-tenancy clauses (in exchange for something in their favor), that certainly isn't something a landlord should rely on.
Because of the obvious financial ramifications, replacing an anchor is rarely a straightforward plug-and-play proposition. Timing is critical. Landlords need to be strategic about terminating an anchor's lease, keeping in mind co-tenancy, construction costs and new tenant priorities. Other legal issues also need scrutiny, such as the exclusive use and prohibited use clauses in other tenants' leases. Those provisions may limit replacement options significantly, along with co-tenancy restrictions on dividing a large box or anchor store into smaller spaces.
Needless to say, these issues shouldn't just be considered retroactively; landlords would be wise to bear co-tenancy complications in mind when negotiating future leases, as well. At a time when brick-and-mortar retail may be changing faster than ever, building in the flexibility that makes it easier to turn a store closing into a positive is critically important.
Daniel Halprin is a member of Dawda, Mann, Mulcahy & Sadler, PLC. He concentrates his legal practice in the areas of leasing, development, acquisition, disposition and financing transactions.