By IvyLee Rosario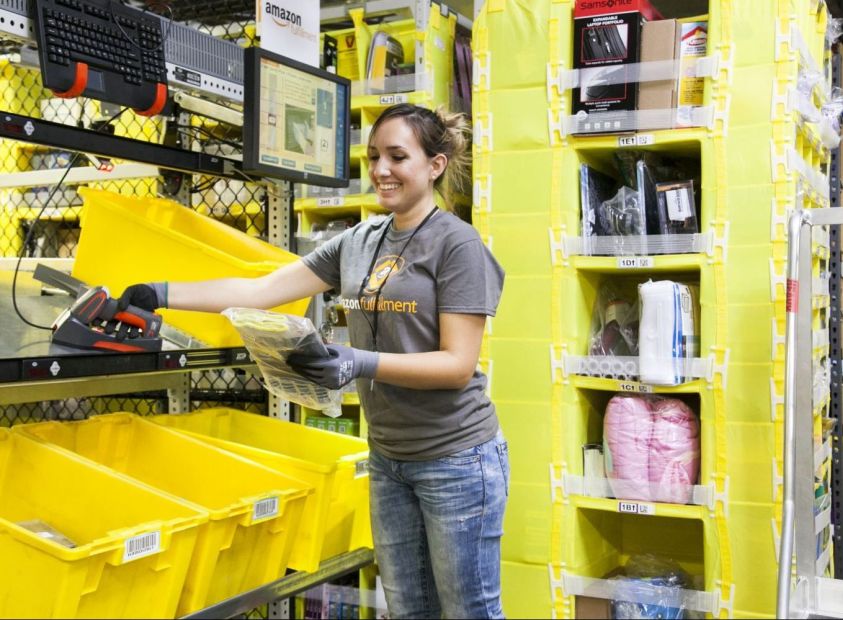 Amazon unveiled its plans to open a new fulfillment center in Staten Island, N.Y., its first in the state. The 855,000-square-foot project is being developed by Matrix Development Group. 
The facility is set to bring 2,250 full-time job opportunities for employees to engage with advanced robotics. Employees will work alongside robots to pick, pack and ship customer items, such as household essentials, toys and books. 
"We are excited to bring our first fulfillment center to New York and work alongside the state's incredible workforce," said Sanjay Shah, vice president of customer fulfillment for Amazon, in prepared remarks. "The support of local leaders has been instrumental in our ability to come to New York, and we are grateful for the welcome we've received to bring thousands of new jobs with benefits starting on day one."
In June, Amazon announced its plans to open its first fulfillment center in Troutdale, Ore. Also 855,000 square feet, the facility will be developed by Trammel Crow Co. and Clarion Partners LLC. 
Image courtesy of Amazon Inc.