By Corina Stef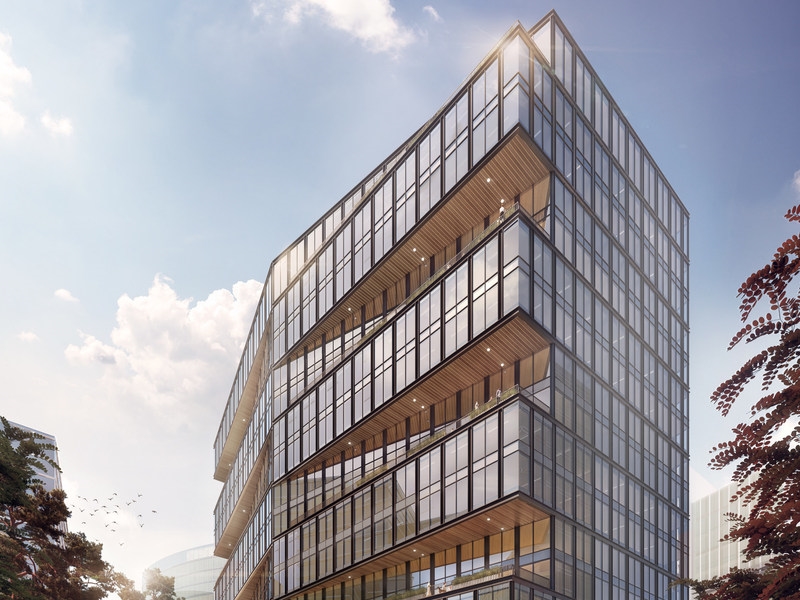 Amazon has expanded its Boston footprint by signing a 430,000-square-foot, full-building lease at an up-and-coming development situated in the emerging Boston Seaport neighborhood. Construction on PSP Investments and WS Development's property will start later this year, while completion is slated for 2021. Just last month, the e-commerce giant unveiled its plan to open an 800,000-square-foot fulfillment center in Las Vegas.
According to building permits, Seaport Square Block L4 will spread across 17 stories and will comprise 525,000 square feet of space, as well as two retail floors. The Gensler-designed asset will sit at the corner with East Service Road and Autumn Lane, adjacent to the 1.5-acre Harbor Square Park. The 23-acre Boston Seaport project will bring to the market 7.6 million square feet of residential, hotel, office and retail space, as well as various entertainment, civic, cultural and signature public space components.
Domino effect
Upon completion, the building will house approximately 2,000 Amazon employees. The powerhouse's move has created a domino effect in the area, considerably improving transportation and resulting in new protected bicycle infrastructure, a new MBTA Silver Line headhouse at Courthouse Station, as well as various streetscape improvements.
Additionally, the project will generate $4.4 million for the creation of affordable housing units in Boston, as well as $875,000 for job training, thus allowing Amazon to work with the city's workforce development team.
"PSP Investments is pleased to join our partner WS Development in welcoming Amazon to Boston's Seaport. Amazon's presence will further strengthen the innovation ecosystem and creative economy in this burgeoning technology cluster," PSP Investments Managing Director Kristopher Wojtecki said in a prepared statement.
Image courtesy of WS Development