By Barbra Murray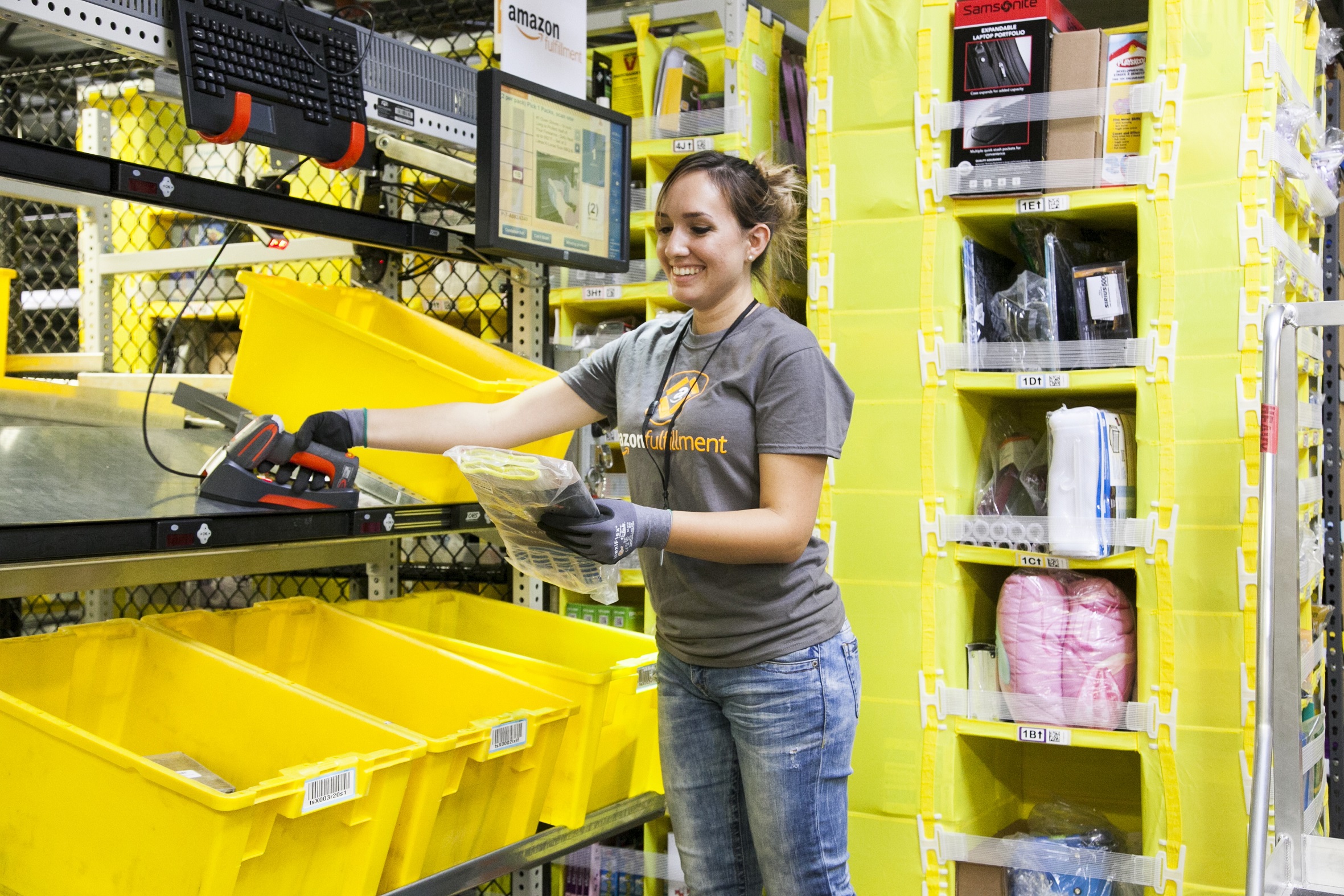 Amazon.com Inc. is dipping back into the Nevada pool. The e-commerce giant has revealed that it will open an 800,000-square-foot fulfillment center in North Las Vegas, marking the company's fourth facility in the state.
Amazon's new state-of-the-art location will add more than 1,000 new full-time positions to the local jobs market, increasing the company's roster of facility associates in Nevada to more than 4,000. Amazon isn't new to North Las Vegas. "The rapidly expanding presence of Amazon in North Las Vegas speaks to the relationship the City has cultivated with the company and the ease and speed of doing business in North Las Vegas, efforts that are paying off in dividends by creating thousands of jobs for our hardworking residents and growing our City's tax base," John Lee, mayor of North Las Vegas, said in a prepared statement.
VanTrust Real Estate LLC will develop Amazon's North Las Vegas property, where employees will pack and ship items.
FULFILLMENT FACILITY FRENZY
In 2017, e-commerce sales in the U.S. totaled $453.5 billion, marking a year-over-year increase of 16 percent, according to the U.S. Census Bureau of the Department of Commerce. Consumers call, and Amazon listens. The company continues to debut new fulfillment centers at a notable pace across the country. Over the last six months, Amazon has announced plans for a bevy of such properties, including a 650,000-square foot center near Cleveland, and an 800,000-square-foot facility in Metropolitan St. Louis, the company's first fulfillment center in the State of Missouri.
According to SEC filings, at the close of 2017, Amazon's portfolios of owned and leased fulfillment and data centers in North America totaled 4.4 million square feet and 131.4 million square feet, respectively.