By Barbra Murray, Contributing Editor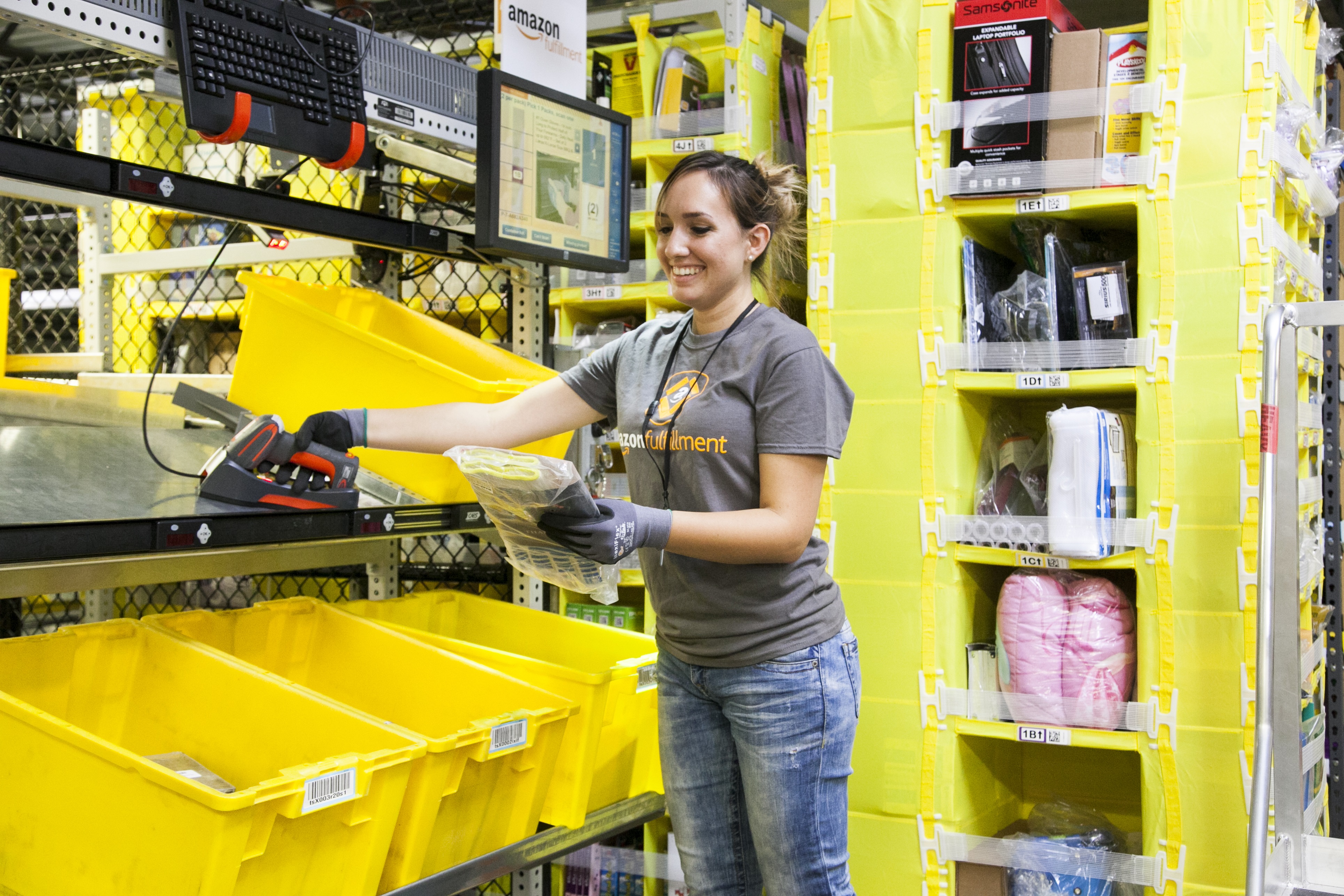 Aurora, Ill.—Amazon just keeps growing and growing and growing, and recent news indicates that the State of Illinois is one of its favorite locations for expansion. The e-commerce giant recently announced plans to open not one, but two new fulfillment centers in Aurora, just outside Chicago.
There's nothing small about Amazon. The company's Aurora properties will consist of an approximately 1 million-square-foot industrial facility to accommodate the picking, packing and shipping of small items, and an additional 400,000-square-foot property to handle larger goods. And with the new facilities will come roughly 1,000 new full-time jobs.
In a prepared statement, Sean McCarthy, director of the Illinois Department of Commerce and Economic Opportunity, said the Amazon announcement "further strengthens Illinois' position as one of the nation's top states for logistics and distribution." Indeed, this is hardly the Land of Lincoln's first time at the rodeo. Amazon has certainly been helping the state make its mark, having announced a total of eight projects over the last two years. Edwardsville, Joliet and Romeoville are home to Amazon fulfillment centers, and Monee will soon host a facility as well, courtesy of Amazon's 865,000-square-foot build-to-suit lease agreement with Seefried Properties Inc. and USAA Real Estate Co. in the third quarter.
"With a talented workforce, central location in the Unites States and the North American market, and a world-class transportation hub, Illinois is proving it has assets no other state can offer," Intersect Illinois CEO Jim Schultz said in prepared remarks. Illinois may be an Amazon favorite, but it still had to vie against several other states to land the commitment. Illinois sweetened the deal by offering Amazon a tax incentives package through its EDGE program.
Determined to make its fast shipping faster, Amazon has been busy opening new industrial properties across the country all year. The company's announcements include an 855,000-square-foot fulfillment center to be built in Jacksonville, Fla., at a cost of $200 million, and a new facility of the same size to sprout up in the Kansas City, Kan., area. Amazon is also developing a 600,000-square-foot fulfillment center in Braselton, Ga., and the list goes on and on.
Image courtesy of Amazon