By Keith Loria, Contributing Editor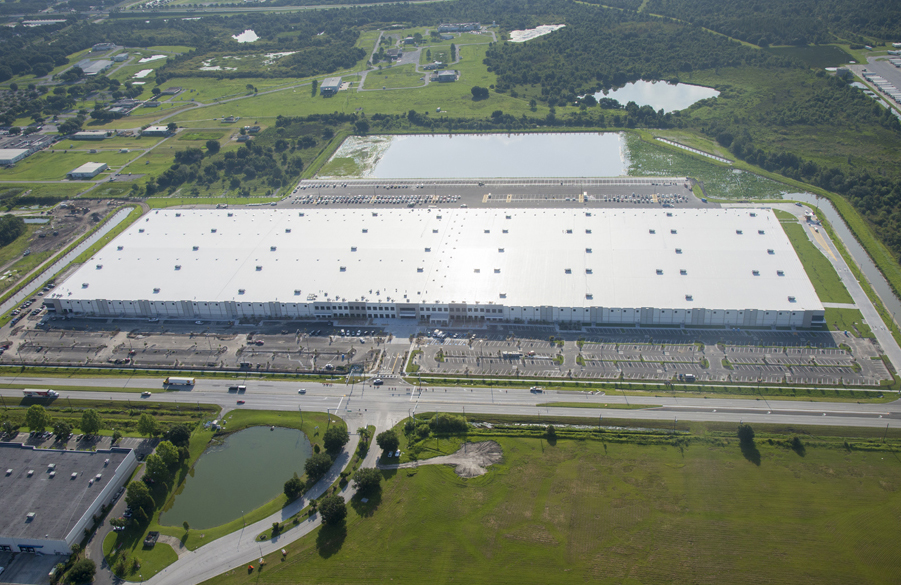 Jacksonville, Fla.—Amazon.com will open an 855,000-square-foot, $200 million fulfillment center in Jacksonville, Fla., where employees will pick, pack and ship small items to customers such as books, electronics and consumer goods.
"Becoming a member of the Jacksonville community is very exciting for us as we grow our presence in Florida," Akash Chauhan, vice president of Amazon's North America Operations, said in a prepared release. "We're proud to be creating more than 1,500 full-time jobs to join the thousands we currently employ across the state. We look forward to continue building relationships in the community to make Jacksonville home."
The center will boast enough height to boost capacity to almost 2.4 million square feet of space. Associates at the center will work alongside innovative technologies to fulfill customer orders.
"This is a huge win for our city and citizens," Jacksonville Mayor Lenny Curry, said in the release. "I am incredibly excited about the opportunities Amazon is bringing to our city, and specifically northwest Jacksonville, a community that will now serve as host to an international, state-of-the art fulfillment and distribution center."
Currently, Amazon operates more than 50 fulfillment centers and 23 sortation centers in the U.S., with more than 90,000 full-time employees working in fulfillment centers. In Florida, it has four sites already—fulfillment centers in Lakeland and Ruskin and sortation centers in Miami and Davenport. Both fulfillment centers opened in 2014.
According to Marcus & Millichap's most recent industrial report, e-commerce is the fastest-growing segment of the retail universe and is stimulating a drastic rethinking of the functions and look of warehousing and distribution. Moreover, the report noted that e-commerce will create greater demand for properties that can house the technologies and equipment required to move goods swiftly from shelves onto vehicles to fulfill retailer promises of expedited delivery.
Image courtesy of the Lakeland Economic Development Council