By Keith Loria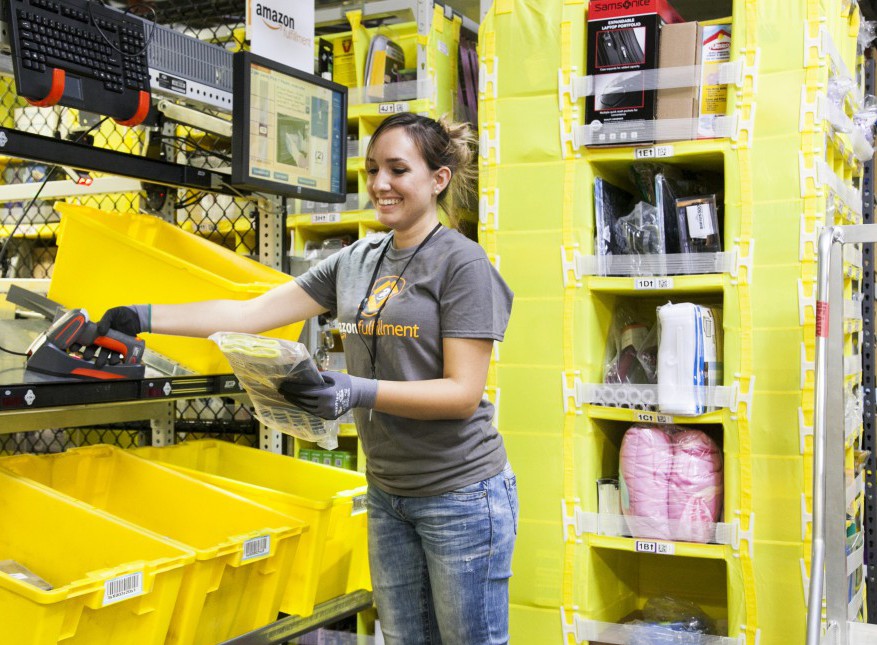 Amazon is bringing a new 855,000-square-foot fulfillment center to North Haven, Conn., upping its total to three sites in the state, joining those in Wallingford and Windsor.
"Five years after announcing our first fulfillment center in Connecticut, we're excited to open a new, state-of-the-art fulfillment center in North Haven, creating 1,500 full-time jobs that offer wages 30 percent higher than traditional retail roles and include comprehensive benefits on day one, bonuses and stock awards," Akash Chauhan, Amazon's vice president of North America operations, said in a prepared release. "We've found an abundance of talent in Connecticut's workforce, and we are so happy to have this opportunity to expand in the state to serve customers."
Those working at the new North Haven facility will be tasked with picking, packing and shipping items including electronics, books and toys. The facility will feature innovative technology such as Amazon Robotics that will assist employees in fulfilling customer orders.
"This is a significant win for our state's taxpayers and our economy," Connecticut Governor Dannel Malloy said. "Amazon's investment to expand operations in Connecticut is proof positive that when we work with companies and bring our collective ingenuity to bear, we deliver on creating jobs for the hardworking residents of our state."
Nationwide Growth
Amazon continues rolling out fulfillment centers across the U.S, recently announcing new distribution facilities in Virginia and Texas, each expected to create more than 1,000 full-time jobs in those regions.
The internet retail giant also recently announced plans to extend its distribution network with an approximate $30 million investment in a 362,000-square-foot sortation center in Mobile, Ala.
Image courtesy of Amazon.com Inc.