Alterra Property Group LLC, of Philadelphia, has reached the final close of its Alterra IOS Venture II LP. Park Madison Partners acted as the fund's exclusive placement agent.
The fund was heavily oversubscribed, closing at $524 million of total commitments, versus the original fundraising goal of $400 million. Limited partners in the fund included a mix of public and private pensions, endowments and foundations, asset managers, family offices and high-net-worth individuals.
Venture II is a continuation of an industrial outside storage (IOS) investment strategy Alterra launched in 2016.
---
READ ALSO: J.P. Morgan JV Kicks Off $700M Industrial Storage Platform
---
In a prepared statement, Leo Addimando, founder & managing partner/CEO of Alterra, noted that Venture II is the company's first discretionary fund and was oversubscribed despite having started fundraising only in the summer of 2021.
Alterra Managing Partner/CIO Matthew Pfeiffer called the IOS sector "a $200 billion market that is highly fragmented with limited institutional ownership. Every major city in the country needs IOS real estate to support its infrastructure, logistics and transportation industries."
Low-density niche
Alterra defines IOS real estate broadly as industrial properties that are 2 to 30 or more acres, with less than 25 percent building coverage, typically with metal buildings of 10,000 to 75,000 square feet and featuring 15- to 30-foot clear heights.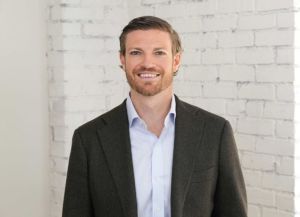 These properties are zoned for heavier industrial and outdoor storage uses, but are often used not for storage, but for parking, storing and repairing large machines, containers, trailers, vehicles and other large-scale industrial equipment.
IOS properties generally are single tenant, NN or NNN leases. The average transaction size is modest, typically $5 million to $15 million, according to Alterra.
Park Madison Partners has been quite active in the industrial sector in recent years. Last April, they were the exclusive placement agent for another oversubscribed industrial fund; that one, for Boston's NorthBridge Partners, hit a hard cap of $500 million.
Park Madison Partners has also worked with Ares Management, of Denver; BKM Capital Partners, a West Coast multi-tenant light industrial operator; and Elion Partners, a Miami-based industrial and logistics developer and operator.