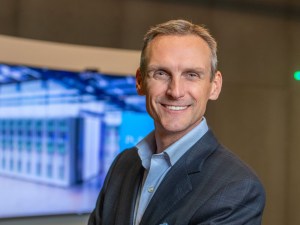 Data center provider Aligned has created a data center asset-backed security platform and issued $1.35 billion in securitized notes under it, the company announced Wednesday. This reportedly is the largest-ever inaugural data center securitization.
The issuance, according to Aligned, also has the distinction of being the first-ever green data center securitization, issued under the Aligned Green Finance Framework and externally verified by Sustainalytics.
---
READ ALSO: Key Considerations for Adaptive Reuse Projects
---
A wholly owned subsidiary of Aligned issued $1.35 billion of securitized notes, including $1.05 billion of term notes rated investment grade at A-, $150 million of term notes rated investment grade at BBB, and $150 million variable funding notes rated investment grade at A-. All ratings were by Standard & Poor's.
Guggenheim Securities LLC was sole structuring advisor and joint active bookrunning manager for the securitized notes. Deutsche Bank Securities, Goldman Sachs & Co. LLC, and Wells Fargo Securities were joint active bookrunning managers for the term notes.
Aligned engaged ING as sustainability agent and co-manager, and Citi, Citizens Capital Markets, Nomura and TD Securities as co-managers for the term notes.
Concurrent with the issuance of the $1.35 billion in securitized notes, Aligned closed on an additional $375 million sustainability-linked loan, bringing the total to $1.725 billion of committed financing obtained today. Wells Fargo Securities, TD Securities and Citizens Bank acted as joint bookrunners and joint lead arrangers for the facility. Aligned engaged ING as sustainability structuring agent and TD Securities as sustainability agent.
Last month, Aligned increased its senior secured credit facility, the first-ever U.S. data center sustainability-linked financing, by $250 million to $1.25 billion. Aligned had exceeded all the requirements of the initial $1 billion sustainability-linked credit facility, issued in September 2020.
This sustainability-linked financing is tied to the company's core ESG objectives and Key Performance Indicators, including a commitment to match 100 percent of Aligned's annual energy consumption to zero-carbon renewable energy by 2024.
In a prepared statement, Aligned CEO Andrew Schaap said, "We believe that sustainability isn't a passing trend; it's a competitive advantage to modern data center operation and a key pillar of our customers' success."
Ongoing growth
In May, Aligned broke ground on an 18-acre hyperscale data center facility in the Chicago suburb of Northlake, Ill. The first building is 520,000 square feet and has 48 MW of capacity, expandable to about 60 MW.
The ORD-01 campus will eventually offer more than 100 MW of capacity and features Aligned's patented Delta3 cooling technology.