With apologies to Charles Dickens and his immortal story of the French Revolution, this is a tale of two malls. For about 10 months in the late 1990s, my next-door neighbor was a regional retail center called the Westside Pavilion. I was bunking in a small house in West Los Angeles, a couple of miles south of UCLA's campus in Westwood. The house was close enough to Westside Pavilion that a strong kid standing on our front lawn could probably have hit it by whacking a baseball. At that point, the center was still only a dozen years old.
Most of my visits were either to the supermarket that was conveniently located on the center's lower level, or to the Barnes & Noble that connected to the main building via an elevated pedestrian bridge. Two decades later, though, what stands out in memory is the appearance of indominability. Running east-west along several blocks of Pico Boulevard, Westside Pavilion presented a fortress-like façade to passing traffic and pedestrians. It was hard to imagine that this still-young property would be vulnerable so soon.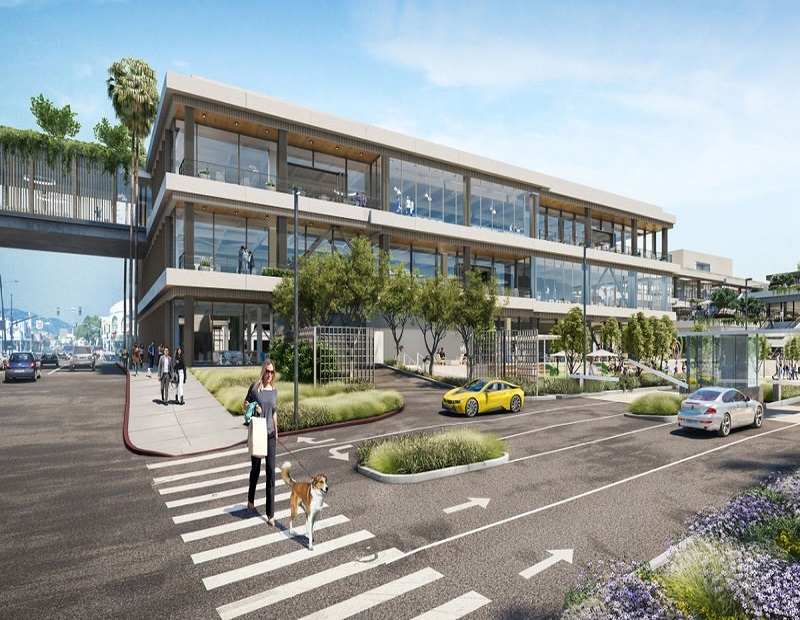 But that sense of permanence turned out to be short-lived. For many years, Westside Pavilion battled new competition, changing consumer habits and other factors, until it met its demise. Or maybe "demise" isn't quite the right word. In January, Google rode to the rescue with a plan to reinvent the old mall as a 584,000-square-foot office campus called One Westside. I'm eager to see what Macerich, Hudson Pacific and the project architect, Gensler, have come up with when the re-imagined property makes its debut in 2022.
A decade before my brief stay near Westside Pavilion, I got to know another enclosed regional mall a few miles away. Santa Monica Place opened 39 years ago in the beachside city, presenting a fortress-like demeanor with its blocky massing and closed-off exterior. By the early 2000s, Santa Monica Place paled by comparison to the neighboring Third Street Promenade, which had been transformed into a vibrant, pedestrian-friendly property dotted by specialty retailers, movie theaters and cafes.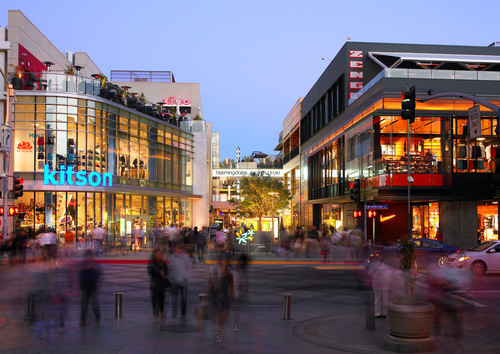 But a funny thing happened on the way to oblivion. Macerich Co.—owner of Santa Monica Place as well as Westside Pavilion—understood the value of the property's beachside location and the untapped potential of the building. Instead of giving up on the center, Macerich doubled down. The result was the celebrated $265 million reinvention that removed the property's roof, opening it up to the Southern California sky and crowning it with an outdoor deck replete with restaurants. When Santa Monica Place reopened in August 2010, it was among the handful of highlights in a dismal, recession-hobbled time for retail real estate.
The fates of Santa Monica Place and Westside Pavilion, two properties in premier locations a few miles apart, reflect drastically different strategies. One was thrillingly reinvented for 21st century retail; the second will get a second life as a cutting-edge office campus. With a tip of the hat to Mr. Dickens, this tale of two malls tells us that this is the best of times, the worst of times, and, at best, a time of unprecedented ingenuity for retail real estate.