By Alexandra Pacurar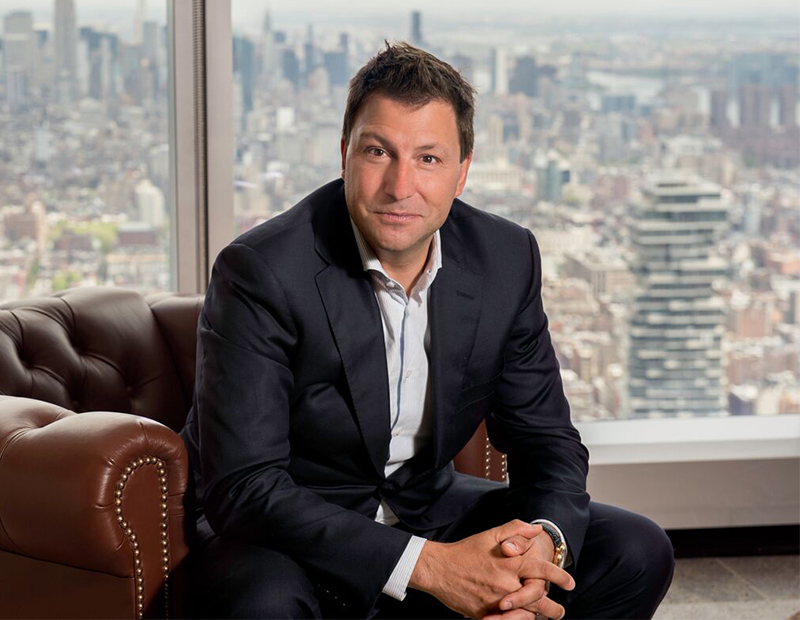 Flexibility is still a buzzword in the office sector, and the coworking market is far from peaking as more operators are entering the space. Servcorp, founded 40 years ago in Australia, is a pioneer in the shared office space business. The company has grown into a global provider with 160 locations around the world, including 22 in the U.S. With decades of experience in what was once a niche segment, Servcorp plans to stay ahead of the game. Marcus Moufarrige, COO of Servcorp, outlined a few challenges and future workspace trends in an interview with Commercial Property Executive.
Servcorp was one of the first players to enter the coworking space. How has the business changed since then?
Moufarrige: Surprisingly, the key principles of coworking have not changed in 40 years. Servcorp was a pioneer of the shared office space economy and fundamentally has provided companies and employees with flexibility in the spaces they work in, which typically are very inflexible. More so, the biggest change I've seen is the mentality of tenants, and what they expect from an office space.
At its inception, Servcorp was just a rent arbitrage business, as many coworking operators still are. Today, we are driving a much larger change by supplying companies with flexible workspaces and sophisticated technology, enabling them to lean on us and ultimately expand their businesses globally. In 1990, 97 percent of Servcorp's income came from rent arbitrage. Today, that (figure) has dropped to less than 40 percent.
Could you name a few emerging coworking markets in the U.S.?
Moufarrige: This is a little bit like asking me to name emerging markets in Asia. Despite the fact that New York is quite saturated with coworking operators, coworking is emerging in several regional markets across the country. Currently, flexible workspaces occupy less than 5 percent of all commercial office space. I predict that in 5-10 years, this percent will jump to 20-25 percent.
As an active player in the coworking office sector, what challenges are you dealing with at the moment, and how do you plan to overcome them?
Moufarrige: Servcorp has always been a premium player in a niche market. The flexible workspace market was a niche at our inception, but today it is mainstream. Our biggest challenge comes from this industry shift. We've been forced to reevaluate how to channel our unique advantages into our premier locations, service employees and our global technology platform.
Could you please outline three trends in the office sector?
Moufarrige: The first is that the number of flexible office spaces is growing rapidly and will continue to rise throughout the office space industry. The second is that landlords are acting less superior to their tenants. Today, tenants are treated as legitimate customers whose concerns and options matter.
The third and final relates to PropTech. Tenants will continue taking back much more control over office space amenities and productivity. Additionally, landlords are beginning to work toward creating a strong sense of community in workplaces.
What are Servcorp's goals going forward?
Moufarrige: Servcorp's goal is to continue serving as the world's premier flexible operator. Currently, Servcorp is the only global operator with a seamless workspace platform, which is what attracts progressive landlords who understand our technology and the benefits it yields.
Image courtesy of Servcorp