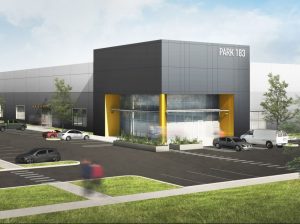 The prevalence of e-commerce since the onset of the health crisis has pushed the need for modern industrial properties. As Texas continues to attract companies and residents from across the country, demand for industrial space continues to grow.
---
READ ALSO: What's Next for Industrial Real Estate?
---
Trammell Crow Co. Vice President Brian Brooke talked to Commercial Property Executive about Austin's recent industrial development boom and what makes the city stand out from other Texas markets. At the beginning of the year, the company broke ground in the last phase of Park 183. The project will feature more than 950,000 square feet of Class A industrial space in Southeast Austin.
How has the Austin industrial sector performed in recent months?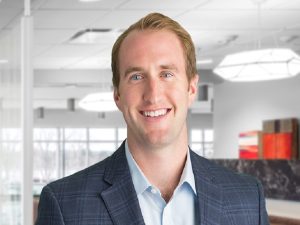 Brooke: The industrial sector has performed very well over the past few months—in fact, it's performed very well over the past couple years. At the moment, we seem to be in a spot where we're almost fully leased (4.9 percent vacant) and just waiting for a handful of new deliveries to prove even stronger absorption.
Which submarkets are most in-demand right now? What about up-and-coming submarkets?
Brooke: It's hard to find a submarket NOT in demand right now. Space near the Highway 130/290 interchange has been in demand for the past 18 months, as the area provides terrific access and proximity to Austin's population center.
Georgetown is as hot as anywhere. Southeast Austin near the airport is full, with very few upcoming deliveries. Kyle/Buda continues to see new Class A industrial product and has been rewarded with incredibly strong pre-leasing. Just to the south of Kyle/Buda and halfway between Austin and San Antonio, on Interstate 35, lies San Marcos, the latest darling for industrial developers, investors and tenants due to strong labor force metrics, a growing population and easy regional access.
Lastly, Samsung's recent announcement to build a $17B semiconductor fabrication plant in Taylor has led to an increased interest in Taylor and in nearby Hutto, which sits along the popular HWY 130 just north of Austin.
Your company recently broke ground on the last phase of Park 183. What's the experience been like working on this project as a whole?
Brooke: Park 183 has been a great project for Trammell Crow Co., for the City of Austin and for the growing local and regional businesses who call the Park home. Six years ago, when the 94-acre parcel was purchased, the Park was considered almost on the outskirts of town.
At this point, the Park could arguably be considered an "infill" industrial location. As the City of Austin has grown around it, we've been able to provide incredibly convenient warehousing/manufacturing/distribution space for tenants, employees and customers.
What type of industrial space is most in demand in Austin right now?
Brooke: All different types of industrial space is needed right now in Austin and most existing buildings are full, which means tenants are largely looking to lease into new construction. However, with the market as hot as it is, many landlords don't want to lease 20,000 square feet of a 180,000-square-foot building because that would then preclude their project from leasing to a larger, 180,000-square-foot tenant that they believe is right around the corner. With such strong demand from increasingly larger tenants, the market forces are making it extremely difficult for smaller users to find any space at all. In short, the smaller tenants are demanding space, but often get overlooked.
Further, the medium-to-large tenants have proven to be a sweet spot for new projects and their leasing efforts. The average tenant size in Austin has grown over the past handful of years from 25,000 to 40,000 square feet to approximately 80,000 to 125,000 square feet. Most projects you'll see delivering in the next 12-18 months will cater to tenants of the larger size.
Lastly, the big users are arriving in Austin and there is an increasing number of users looking for 200,000 to 1 million square feet. This is a new dynamic for Austin and I have no doubt projects in the near future will grow to accommodate tenants of this size.
What unique challenges is the city facing?
Brooke: One challenge that Austin must overcome involves the labor force. It's becoming harder for industrial users to hire the labor they need. What labor is available is either too expensive, too far away, or in many cases, both. However, this challenge for Austin is a benefit for cities like San Marcos, New Braunfels, and Hutto, each with an arguably better labor-force story to tell.
Another challenge involves land. What used to be good industrial land is now being acquired by multifamily and single-family developers. In the past, those uses wanted to be more infill and closer to employment centers. While that desire remains, rapidly increasing housing prices and pure population growth has pushed those uses further towards the periphery of Austin. This move has in turn pushed industrial users and developers even further away, not being able to pay as much per land square foot as a single-family home builder and certainly not as much as a multifamily developer.
The land challenge also results in another hurdle to overcome. With less land available, industrial developers are looking for land in places that might not be served by utilities. Working to get utilities out to the location takes big dollars and a lot of time—things developers and tenants don't necessarily have to give.
How is the Austin industrial market different from other major Texas cities?
Brooke: The Austin industrial market has historically been made up of mostly local tenants seeking to serve a smaller, local population of Austinites. The industrial markets of Dallas, Houston and San Antonio have had a greater preponderance of Fortune 500 and other large firms locating their big-box distribution centers where they could serve their large markets quickly, but from which they could also reach Austin in a pinch.
As Austin continues to grow, as delivery expectations have been supercharged by the efficiency of e-commerce giants and as the order-from-home trend has intensified throughout the pandemic, Fortune 500 firms have realized they can no longer meet customers' expectations from three hours away. The larger firms are now looking for bigger box distribution centers closer to the Austin population center, so the typical dynamic is changing. The industrial product in Austin is getting bigger and is more focused on distribution.
That being said, the Dallas industrial market (not including Fort Worth) includes 563 million square feet of space, while the Austin industrial market is only 58 million square feet. There's still a long way to go before Austin catches up to the big market up in Dallas.
How do you see the city evolving over the next few quarters?
Brooke: We are going to have a significant amount of new supply hit the market. The entire Austin industrial market is about 58 million square feet and, depending on who you ask or what you count in the data, there is anywhere between 15 to 25 million square feet in various stages of proposed/planned construction. This is a large amount of supply that represents the next wave of development.
Given this new supply, I think we'll see rent growth slow down a little bit—hopefully not stall, but likely slow down with the wave of coming deliveries. If we absorb this coming supply in a reasonable amount of time, I expect we'll see another wave of development following that, this time with much larger product geared towards the distribution use as I mentioned earlier.
To summarize on the next four quarters: I think we'll hold our breath a little bit as we hope to see new deliveries get absorbed.