By Phil Mobley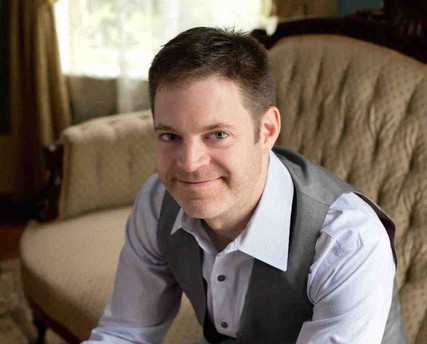 Even when capital markets are at their frothiest, commercial property values are still linked to the underlying net operating income (NOI) produced by occupancy and rental rates. It can be tempting to think of these factors as fixed, mere functions of market conditions and a property's physical features.
Real estate professionals intuitively know better. But establishing a rigorous link between operations and NOI is difficult. What does "best-in-class" operations look like, and how does it affect the bottom line?
To answer these questions, Building Engines launched a comprehensive study of over 500 commercial property management teams. The inaugural State of Commercial Real Estate Operations 2017 identifies the specific operational practices most associated with strong financial performance and reveals the ways high-performing commercial properties operate differently than their peers.
Here are nine operational practices exhibited by high-performing commercial real estate teams:
1. They prove tenant service performance
Properties identified as High Performers—those with above-market occupancy and rental rates—are 1.6x more likely than their peers to track performance against lease service level agreements (SLAs). Teams at these properties are not afraid to be held accountable with documentation of their tenant service delivery. Crucially, however, this documentation can also work in their favor when a demanding tenant or skeptical asset manager asks to see evidence of market-leading performance.
2. They staff appropriately
It would be easy to assume that high-performing properties generate more value because they are resourced more generously. But our study found that staffing levels are not the key to competitive advantage. High Performers report a similar property management staff profile as their peers, and they are only very slightly more likely to have fully dedicated maintenance and engineering personnel onsite.
Rather than throwing more people at operations, High Performers achieve more with the teams and technology they have in place.
3. They benchmark expenses
High Performers are 1.7x more likely than their peers to benchmark operating expenses to an external market source like the BOMA Experience Exchange Report® or IREM's Income/Expense Analysis. This gives them important context in budgetary decisions so they neither over- nor under-spend. It also gives their managers leverage in negotiations over lease terms, vendor contracts, or management fees.
4. They communicate frequently, on multiple channels
Whatever the means—from traditional vehicles like online tenant handbooks and periodic newsletters to dynamic tools like broadcast messaging and digital signage—High Performers are more likely to employ it in the effort to share information with building occupants. This kind of steady information flow is a key part of the office building's transition from place of business to workplace experience.
5. They use technology effectively
The overwhelming majority of commercial properties have technology in place to facilitate basic jobs like maintenance notifications, task tracking, and mobile inspections. High Performers are leading the way toward adopting more cutting-edge capabilities, such as tagging equipment with QR codes for fast access to digitized maintenance history and service manuals. Market-leading teams are ahead of the technology curve.
6. They choose amenities thoughtfully
For many types of commercial property, amenities do not offer value-driving differentiation, according to our research. Trophy assets already have superlative location and name recognition, and Class B/C buildings are limited in what they can offer. But among Class A properties, a hyper-competitive market, an investment in amenities sets High Performers apart. These properties are much more likely than peers to offer a wide variety of amenities, especially tenant-reservable event spaces, fitness centers and discount programs.
7. They manage energy consumption
ENERGY STAR® certification reflects conscientious stewardship in that it signifies performance in the top quarter of similar commercial properties. It has also become a competitive necessity at the top end of the market. More than seven out of 10 Trophy office buildings are certified, as are over half of Class A buildings, meaning it is now a market standard.
8. They prioritize tenant satisfaction
Our research found tenant satisfaction to be top-of-mind for all commercial real estate professionals, especially those in onsite roles. Today, more and more tenants look to their workplaces to help them attract and retain talent. Keeping these tenants satisfied requires new and different efforts from property management teams. Responsive service and studious relationship management are now prerequisites, not differentiators.
9. They operate with a proactive outlook
Management teams at High Performers report spending their time more proactively than their peers. This focus can make them more effective at creating value through operations rather than getting bogged down by constantly putting out fires. It is also likely that having solid processes and technology in place prevents the fires from starting in the first place, enabling more opportunities to be proactive.
Commercial property management is no commodity—buildings with market-leading NOI really do operate differently. The State of Commercial Real Estate Operations 2017 Report highlights many of the methods used by winning organizations as they seek a sustained and measurable advantage.
Phil Mobley has been a consultant to the commercial real estate industry for over a decade, telling stories with data that help building owners and managers better serve their customers. He is a prolific writer on industry topics and a frequent speaker at educational conferences. At Building Engines, he is leading efforts to capture and share new insights gleaned from operational and tenant sentiment metrics.