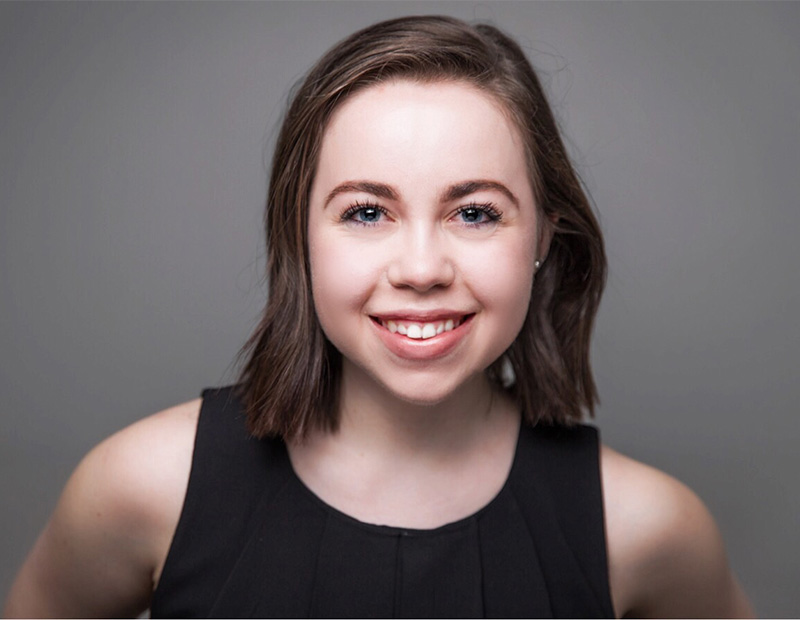 It's been a few years since the first crop of Millennials joined the workforce. More outspoken than previous generations, Millennials have forever changed how and where we work with new ideas about work/life balance that have led to modern mainstays such as the office dog, stadium seating and meditation spaces. When we heard that Emma Tessler would be in Chicago in June attending NeoCon 2019, North America's largest trade show for the commercial design industry, we were curious to know what would resonate—from her Millennial point of view and also as an interior designer at MKDA, a New York-based space planning, design and branding firm specializing in the workplace. At MKDA Emma leads clients meetings with brokers, developers and tenants to develop high-end corporate designs at MKDA. When she's not in the office you can find her at a yoga class, testing out a new gluten-free recipe or traveling on a new adventure. We asked Emma about some of the workplace challenges currently faced by MKDA clients and what she saw at NeoCon.
Are you seeing a backlash against the open office; have your clients been grappling with how to keep employees happy in a noisy environment?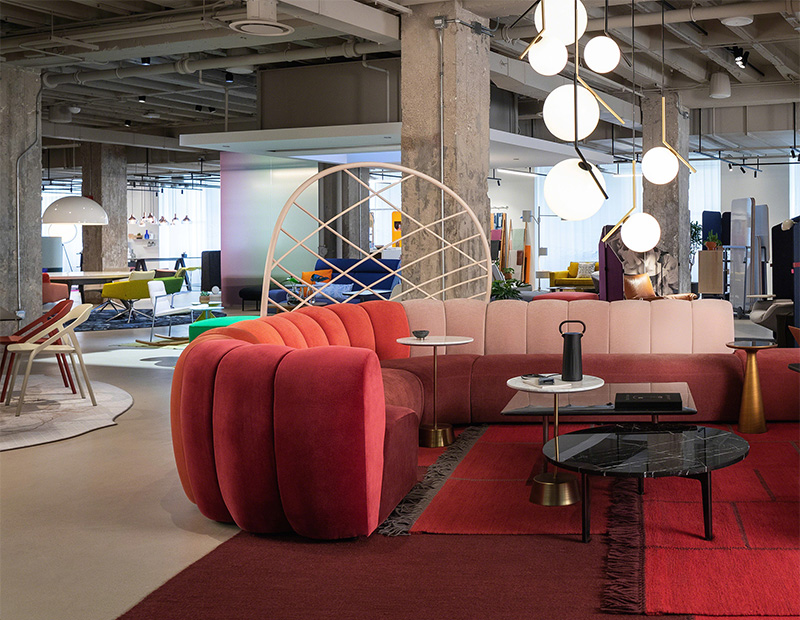 Tessler: It's really only been in the past year or so that we've begun to see reports saying that open office design actually decreases productivity. However, with the cost of real estate in Manhattan, the majority of our clients are still looking for an open office concept because it allows them to get a higher headcount in the space. To combat acoustical issues, we always install carpet below workstations and in any private areas, and suggest doing floating acoustical tiles above the open area workstations to prevent echo and noise reverberation. Another solution clients have found success with are acoustical wall panels, which can be a fun way to introduce brand colors as well.
The most common issue we see is firms going from a large space, where everyone has an office, to an open office concept. For these clients, we suggest going with larger workstations with seated height privacy panels to create a more enclosed feeling. Other solutions include acoustical wall coverings, free standing acoustical screens to partition off some areas or converting small huddle rooms into offices for more privacy.
Did you see products at NeoCon that will appeal with Millennials in the workplace?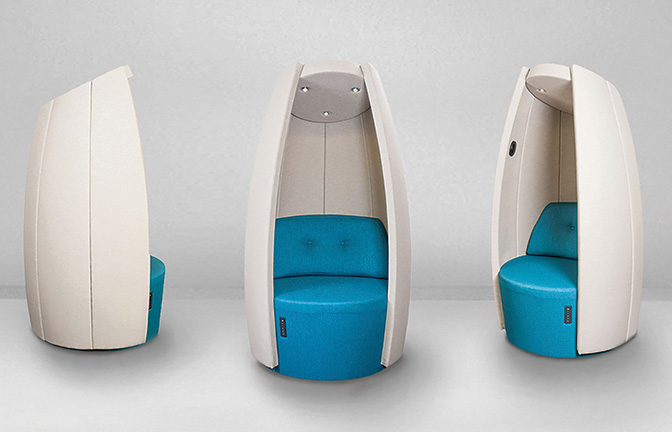 Tessler: Knowing that the Millennial and Gen Z clients are currently entering the workplace and completely changing the way we view our work/life balance, manufacturers have definitely begun to address this. One of my favorite products we saw was a very high-tech chair from Sandler Seating that was made of acoustical materials and holds you like a cocoon. Inside the chair, there are built-in speakers to disconnect from the environment around you, a wireless phone charger and LED lights that change colors to create any environment you want. This is something that I think a lot of Millennials would love to engage with during the work day to relax and recharge for a bit.
When designing spaces with your clients, do you discuss the varied needs and preferences of multiple generations that work there?
Tessler: I think that the generational differences are real, and we address them every day at MKDA with our clients. The conversation around Gen Z has begun, but most firms are really focused on the needs of Millennials for the time being. I foresee this changing over the next two to three years. Conversations around the differences in workplace design occur from the beginning of our design process. In the initial meetings we ask questions to understand the ages of the employees, what their current work set-up is now, and what they would ideally like to see in their future office. We work from there to find a solution that is cost effective and adaptable for future generations.
Phone booths were everywhere at NeoCon, but are companies actually using them?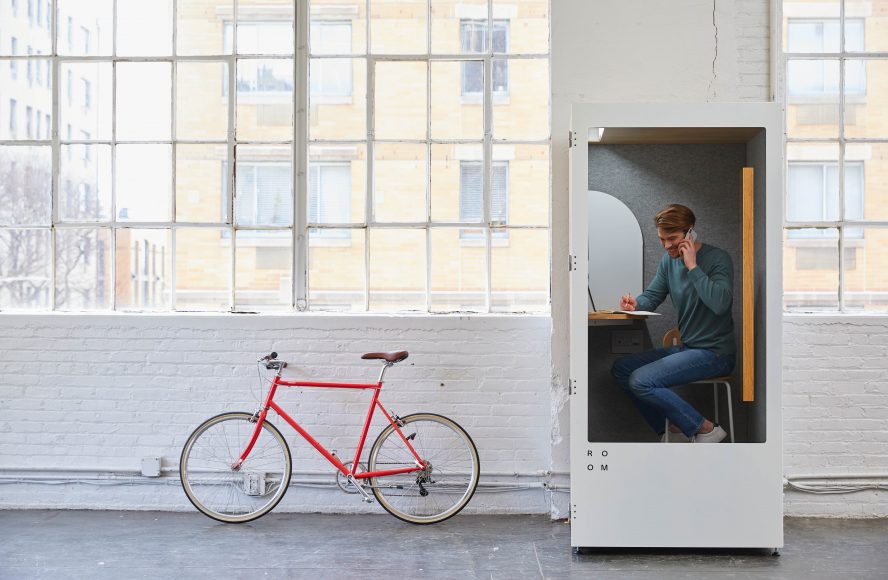 Tessler: These have absolutely taken off! We specify phone booths for many of our clients. The reason phone booths are a great solution is because they are temporary and typically less expensive than building a room, buying furniture and installing lighting and HVAC. If the client moves offices down the road, they can also take these with them at that time. A more permanent way to create privacy that we often design instead of specifying phone booths are two- to three-person huddle rooms. These are also a great solution and can be customized in more ways [than a phone booth] for the client, with more personalized furniture and wallcoverings.
What were the top trends you saw at this year's NeoCon? What's in, what's out? Were there any surprises?
Tessler: The most common trends I saw between all showrooms were curvilinear shapes, bright neon colors and a lot of technology being incorporated into furniture. I was surprised to see many showrooms begin to pull away from the pastel/Millennial pink and blue hues that we've been seeing for the past two years or so, and move more into the neon and saturated colors; but it was a welcome change. I especially enjoyed seeing how many exhibitors put these bright colors on curved furniture, which in the past was introduced with only pastels. Steelcase did a great job at this. The curves were not just restricted to furniture though. At Interface and Mohawk, we were also introduced to several carpets with retro patterns that incorporated curvilinear shapes.
One workplace solution that I loved was a side table that was height adjustable. We all know about height adjustable benching (desks), but to have a side table be height adjustable was fantastic. Many clients struggle with needing spaces to be adaptable to their employees' needs. Sometimes you need a side table to be just that—in order to hold a coffee cup or book. Other times, an employee may be working on their laptop on the sofa and need the table to be a bit higher. We saw these tables introduced at several showrooms and I can't wait to begin specifying them on my projects.