3 Years Later, the JOBS Act Continues to Drive Growth in CRE
The combined effects of the JOBS Act, digital advertising, and online investing platforms are currently driving rapid growth in CRE investments.
By A.J. Chivetta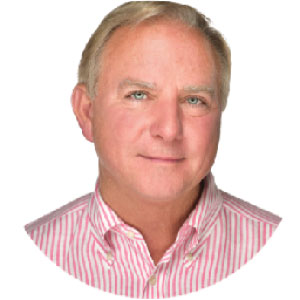 The JOBS Act was signed into law in 2012, but the commercial real estate investing world didn't begin to feel its significance until 2013—when the Securities and Exchange Commission established the rules for general solicitation.
For the first time ever, commercial real estate sponsors were given permission to broadly market their investment opportunities to all accredited investors. No longer were they constrained to their personal and professional circles.
As a result, countless investors have been granted easy access to an asset class they may have felt excluded from in the past. They can diversify their portfolios to include a realm where investors saw an average of 15 percent annual return in 2014—far surpassing the performance of stocks and bonds during that same time period.
The combined effects of the Jobs Act, digital advertising, and online investing platforms are currently driving rapid growth in CRE investments.
Online Platforms: Big Today, But Huge Tomorrow
Similar to how real estate investment trusts revolutionized the industry back in the 1960s, online investing platforms are fundamentally changing the way private investors view real estate opportunities.
Online platforms facilitate the vetting process for investors, providing transparent, easy-to-access information about investment opportunities. For sponsors, the best platforms also provide marketing support and other ancillary services to help maximize their reach.
Investors enjoy greater autonomy on digital platforms because they're able to build their own high-performing portfolios. Rather than putting money into pooled investments, they can pick and choose specific opportunities that appeal to them. Some sites even list institutional quality offerings to private investors and allow them to participate alongside institutional capital.
CRE has long been an unfamiliar asset class to many investors, and online platforms play a critical role in educating investors about real estate investing. Leading sites offer general content about real estate investing and give sponsors the platform to deliver detailed information about their properties and investment philosophies.
The CRE industry stands to gain considerably from this influx of new investors because increased demand for investment products will spur new projects and favorable prices. In 2015, it was predicted that online capital from crowdfunding sites for CRE would reach $3.5 billion to $4 billion by the end of 2016.
Global crowdfunding investments in real estate are expected to hit $250 billion by 2020.
Growth for the Foreseeable Future
Simply put: Online investing makes sense in an increasingly digital world. Here are three key reasons the industry will show continued growth:
Evolved functionality and flexibility:Online placements modernize the real estate investing arena, providing investors with the flexibility, transparency and diversity that is already available in other asset classes. As these platforms continue to diversify, expand their offerings, and incorporate compelling new marketing mediums for sponsors, more investors will take notice and use them to seek opportunities that suit their means and goals.
Enhanced community building:There's a good reason "Location, location, location" is a common catchphrase in the real estate industry. Investors are often more comfortable investing in locations and properties that they know. Today, thanks to online platforms, investors have more options to invest in their own or any communities they choose. They are seeing more projects in wider geographic areas—and the size and sophistication of these particular offerings is also maturing. Investors now have greater access to varied types of real estate and have more choices in building a portfolio that is diversified in both product type and location.
Maturing Millennials:The Millennial generation is 92 million people strong, and it boasts considerable investing power. In fact, 23 percent of the world's millionaires are Millennials. These young people grew up using digital devices, so tech-enabled investments align with their demands for real-time access and transparency.
A DealIndex study indicated that young investors are 10 times more likely than Baby Boomers to use online investing platforms, even though investing is growing among the 50-years-and-older crowd. Naturally, as Millennials' influence increases, online investing platforms will mature as well.
The Jobs Act has brought unprecedented change to CRE investing. It ushered in the era of tech-driven online investing—and real estate operators and investors are already reaping many benefits.
The foundation for a bright future has been built, and the advantages of tech-enabled CRE investing will only continue to grow as the industry evolves.
As a corporate and real estate partner with Armstrong Teasdale, a leading St. Louis-based law firm, A.J. Chivetta focused on domestic and international capital transactions. Chivetta has worked for more than 30 years across the U.S., Europe and China and has been recognized as one of "The Best Lawyers in America."
Chivetta served as the primary outside counsel for Cassidy Turley, leading the legal team that helped the business become one of the country's largest and fastest-growing commercial real estate service companies. Chivetta co-founded Selequity.com, an online private placement  platform for commercial real estate investment, with former clients who shared the belief that web-enabled access to real estate opportunities would transform real estate capital.