2018 Top Property Managers
Diversified real estate service firms continue to dominate management of commercial real estate properties. Find out which firms top the list.
You can also read our 2019 Top Property Managers, 2017 Top Property Managers, 2016 Top Property Managers and 2015 Top Property Managers rankings.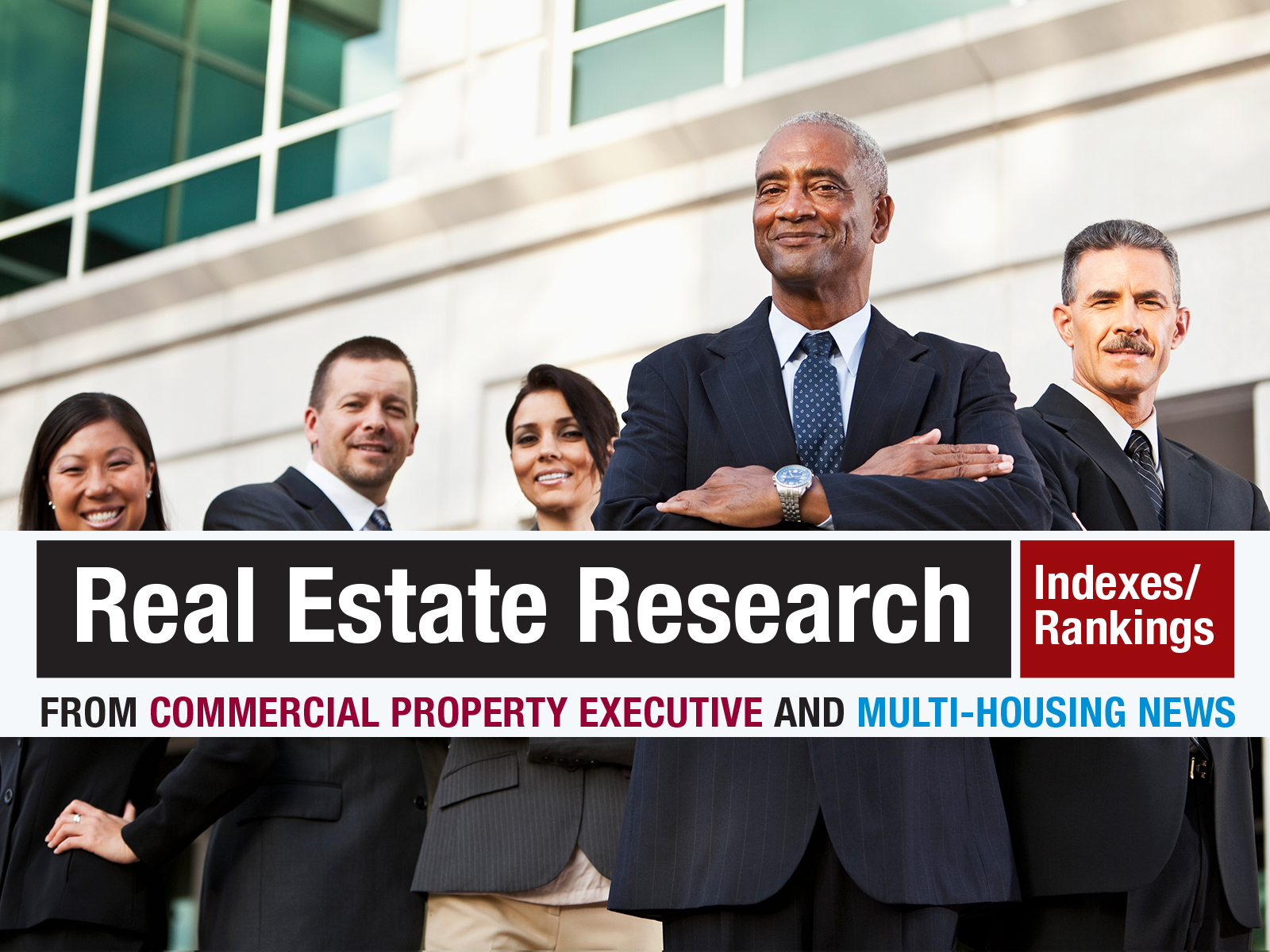 Growing Portfolios
By Chris Nebenzahl
Diversified real estate service firms continue to dominate management of commercial real estate properties. This year's top four managers—JLL, Cushman & Wakefield, Colliers International and CBRE—now collectively manage nearly 13 billion square feet of commercial space, spread across office, multifamily, industrial, retail, healthcare and hospitality.
Overall, institutional property managers have increased their portfolios steadily over the past three years. The total square footage under management of the 42 firms in our rankings grew by 6.2 percent in 2017, following a 3.6 percent upward climb in 2016.
The leading managers of multifamily space represented more of a mix of service provider and owner-operator. Pinnacle Property Management Services, with the top spot in our rankings, reported a 96 percent average occupancy, an impressive accomplishment given the nationwide decline in occupancy as new product is delivered. With roughly 190,000 units under management, Lincoln Property Co. has increased its portfolio by 15.3 percent since 2015. Lincoln Property also cracked our top 10 rankings for commercial real estate, one of only two firms to appear in the top 10 in both, along with TCN Worldwide. Rounding out the top three multifamily managers is Greystar, by far the largest multifamily property manager in the industry based on number of units, with roughly 425,000 under management.
As significant new supply is added to the market—especially in the multifamily, office and industrial sectors—the management portfolios of institutional property managers will likely continue to accelerate.
Methodology
The 2018 Ranking of Top 50 Property Management Firms utilized self-reported data for all firms. The ranking is a weighted formula based on a variety of factors (only a few of which are specified here), including the total square footage and number of properties under management, property operations owned and managed, and participation in property sectors, among others. The ranking represents what we feel is a logical balance between firm growth and market share, as well as property diversity.
You'll find more on this topic in the CPE-MHN Mid-Year Update 2018.