By Keith Loria, Contributing Editor
Akridge and Alcion Ventures, LP, held a groundbreaking at 1701 Rhode Island in Washington, D.C., to transform a former YMCA into a contemporary, 102,000-square-foot property.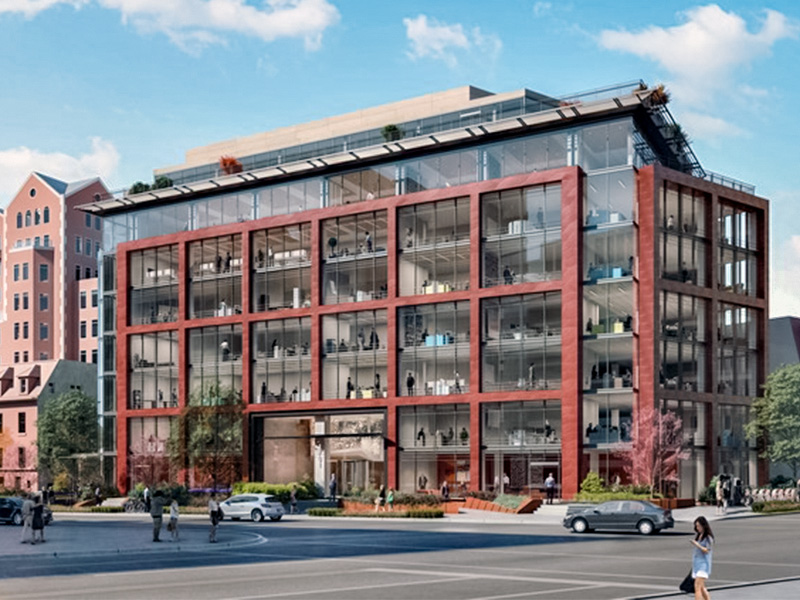 The company acquired the property in 2015.
"1701 Rhode Island will deliver a modern, beautifully designed property in the heart of D.C.," Matt Klein, Akridge's president, said in a prepared release. "One of the project's greatest strengths is its boutique size, which will offer small- and medium-size clients the opportunity for prominent identity in a new, Class A building."
The property will offer a penthouse conference facility, lounge, and landscaped terrace; naturally-lit fitness facility; private pocket park for the ground floor Client; and, private roof decks on the penthouse and seventh floors.
Situated on the corner of Rhode Island Avenue and 17th St., the freestanding building will pay homage to the historic St. Matthew's Cathedral to the west and the bustling residential neighborhoods to the north.
The building is located is D.C.'s central business district, a few short blocks from Farragut North and the K Street Corridor. It's also close by some of the area's hottest restaurants and most popular nightspots.
"This development exemplifies the continued growth of the District's economy and the strength of our real estate market," said D.C. Mayor Muriel Bowser in the release. "We will continue to double down on projects that not only attract and retain businesses, but lead to more job opportunities."
The new property is expected to deliver in the third quarter of 2018 and will feature ample natural light and a full host of amenities.