New York-based Yext Inc. has found a space for its new Washington, D.C.-area regional headquarters. The digital knowledge management platform signed a lease with Monday Properties for 42,500 square feet at 1101 Wilson Blvd., a 330,000-square-foot office tower in the Rosslyn submarket of Arlington, Va.
Located roughly 3 miles across the Potomac River from downtown Washington, D.C., 1101 Wilson is a Class A property with, among other coveted features, a high-tech infrastructure and LEED Gold certification. Yext will set up shop on the top three floors of the 24-story building, which stands a block from a Metro Station, and will have sole usage of the rooftop terrace as well.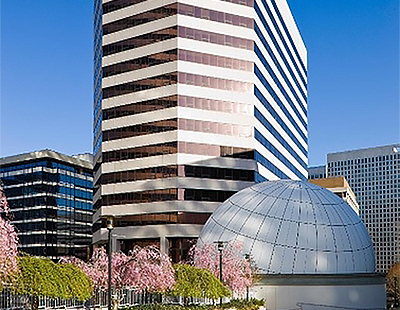 "Washington, D.C. and Northern Virginia are emerging as one of the country's major hubs for tech talent, which was a key factor in our decision to expand in the area," Howard Lerman, founder & CEO of Yext Inc., said in a prepared statement. Yext currently occupies space a dozen miles from 1101 Wilson in McLean, Va., at 7900 Westpark Drive, where the company leased approximately 11,000 square feet in 2015.
Larry Bank and Bill Zonghetti of Newmark Knight Frank represented Yext in the lease transaction. Monday Properties was represented by an internal team consisting of John Wharton and Deniz Yener, in addition to Herb Mansinne, Bob VeShancey and Yorke Allen of JLL.
Deepening candidate pool
Yext plans to hire 500 additional employees over a five-year period, and its new headquarters location is fertile ground for tech talent, especially with Amazon's HQ2 on its way to the neighboring Crystal City neighborhood. Efforts to accommodate the e-commerce giant will also prove helpful to other tech companies.
"Virginia Tech's $1 billion investment in a new Innovation Campus proximate to HQ2—supported in part by additional funds from the Commonwealth of Virginia—is a commitment that will benefit not just Amazon but the region's workforce and other employers in the long term," according to a report by NKF. "George Mason University also is making a $250 million commitment to a new digital innovation program that will assist in creating a talent pipeline for the next generation."