September 19, 2011
By Barbra Murray, Contributing Editor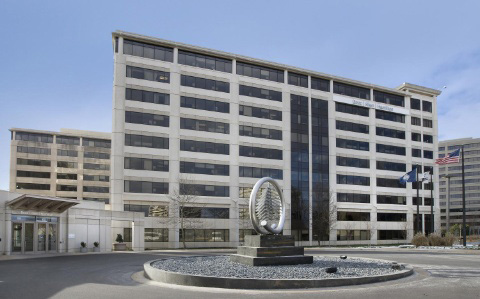 With the near completion of the disposition of its industrial portfolio, Washington Real Estate Investment Trust continues to fill the gaps with Washington, D.C.-area assets, the latest of which is John Marshall II in Tysons Corner, Va. WRIT acquired the fully leased building for $73.5 million, including the assumption of debt.
Carrying the address of 8283 Greensboro Dr., John Marshall II boasts a location at a Metro station, providing speedy access to Washington, D.C., less than 15 miles to the east. The 15-year-old building, which underwent a renovation just last year, is occupied in its entirety by Booz Allen Hamilton Inc. under a lease that is scheduled to expire at the end of January 2016.
WRIT didn't have to dig too deep into its pockets to purchase John Marshall II. Relying on funds from its line of credit and proceeds from the recent closing of the first phase of the $350 million sale of its 3 million-square-foot industrial portfolio, the REIT shelled out just $19.4 million in cash on the deal. The remaining payment came in the form of the assumption of an existing $54.1 million mortgage carrying a 5.79 percent interest rate and a maturity date in 2016.
The purchase of John Marshall II comes just days after WRIT's $101 million acquisition of Braddock Place, a 345,000-square-foot office complex in the Old Town section of Alexandria, Va. Upon wrapping up that transaction, William T. Camp, executive vice president and CFO of WRIT, told Commercial Property Executive that the company's acquisition strategy predominantly centers on properties inside the Beltway that are within close proximity of major transportation hubs or areas with strong and growing demographics. However, preferred locations vary with property types. "When we're looking at rental apartments, it's more about demographics and good per-capita income that can support rents for some time," he said. "With medical office buildings, the main driver is being near a hospital, so it's not necessarily important that they be inside the Beltway, but it is important that they are next to a major employment driver."
WRIT's target area remains the same. "We are still focusing on the D.C.-area market," Camp said. "We're not looking to expand our geographic footprint; there are plenty of opportunities in Washington, D.C."