November 3, 2011
By Barbra Murray, Contributing Editor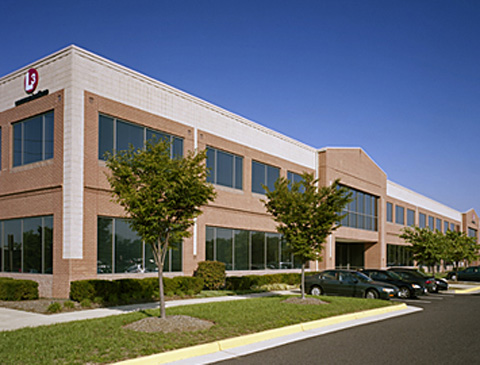 Washington Real Estate Investment Trust has made its exit from the industrial real estate sector with the disposition of Dulles Business Park in Chantilly, Va., and 6100 Columbia Park Rd. in Landover Md. The $70.6 million transaction marked the fifth and final phase of the REIT's sale of its 3.1 million-square-foot, metropolitan Washington, D.C., industrial portfolio to a joint venture between AREA Property Partners and the Adler Group for an aggregate $350 million.
The 324,000-square-foot Dulles Business Park, a multi-structure flex property built between 1999 and 2005, had been part of WRIT's portfolio since 2005, when the REIT acquired it from the JBG Cos. for $46 million. WRIT had owned 6100 Columbia, a 42-year-old industrial warehouse, since snapping up the 150,000-square-foot facility in 2008 for $11.2 million.
WRIT wrapped up its 17-property industrial portfolio divestment in five parts with the AREA/Adler joint venture over a period of two months. In three transactions in September, AREA/Adler purchased 14 of the assets totaling 2 million square feet and two office properties for $235.8 million, and in October, the team grabbed the 570,000-square-foot Northern Virginia Industrial Park II for $44.5 million.
"Following our strategic decision earlier this year to trade out of this portfolio, we worked tirelessly to execute these five sale transactions," George F. "Skip" McKenzie, President and CEO of WRIT, said. "We recognized a GAAP gain of approximately $97 million, which we have already reinvested into better located and faster growing office and retail assets, leaving us with a well-positioned portfolio as we look ahead to 2012."
WRIT has already made strides in pursuing its goal of transforming its portfolio to encompass commercial and multi-family assets located inside the Beltway, within close proximity of transportation hubs and with increasingly strong demographics. In September, the REIT shelled out $73.5 million for John Marshall II, a 223,000-square-foot office building at a Metro station in Tysons Corner, Va., and forked over $101 million in cash for the 345,000-square-foot Braddock Place office campus on the Metro in Alexandria, Va.
The beginning of the third quarter did not yield any purchasing deals, but WRIT remains focused and determined. "Right now, we do not have anything under contract, and we're not in due diligence on anything," McKenzie said during the REIT's third-quarter earnings call on October 28. "However, we're looking at a number of things. I'd say there's a little bit less opportunity than there was at the end of the prior quarter."