By Tudor Scolca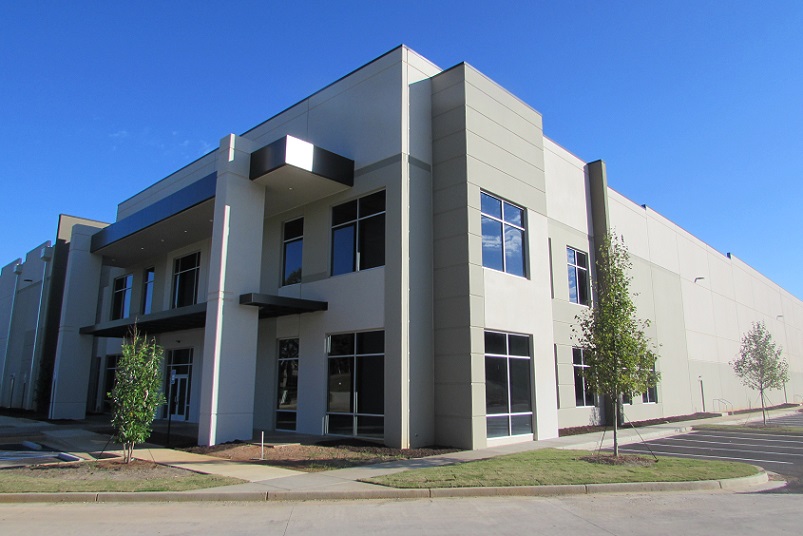 WPT Capital Advisors obtained a $28.7 million loan for a newly-completed industrial facility in Austell, Ga. Core5 Industrial Partners finished construction on the building in September. The three-year loan was arranged by CBRE Capital Markets' Debt and Structured Finance team and provided by BMO Harris Bank. The proceeds were used to acquire the property and to cover lease-up costs.
The 781,440-square-foot facility is located at 440 Interstate West Parkway, near major Atlanta thoroughfares. Sitting on a 67-acre site, the building features a crossdock configuration, with 56- by 50-foot column spacing and a 36-foot clear ceiling height. It has a 185-foot deep truck court, with 381 auto parking spaces and 124 trailer storage locations with the possibility to expand it to 164 spaces.
Tax incentives
Core5 Logistics Center at Interstate West is next to several major arteries, such as Interstate 20 and Route 6, both of which are under a mile away. The Perimeter is five miles away, downtown Atlanta is about 20 minutes from the property, and Hartsfield-Jackson International Airport is 16 miles away. The Norfolk Southern Intermodal facility is about five miles from the site. Farther destinations include the Port of Savannah at about 256 miles and the Port of Charleston, at 315 miles away.
"The Core5 Logistics Center is an exceptional investment due to its strategic location, close to Atlanta and connected to several major highways, as well as the area's terrific incentive programs, which will boost job creation and ensure a return on our client's investment," said Jonathan Rice, senior vice president at CBRE, in a prepared statement.
Rice, along with Executive Vice President Jeffrey Ackemann and Senior Vice President Joel Torborg, comprised the CBRE team which secured the financing on behalf of WPT Capital Advisors. The property is within Cobb County's Six Flags Opportunity Zone, meaning companies can benefit from job tax credits of up to $3,500 per job created, as well as possible eligibility for Enterprise Zone tax exemption.
Earlier this year, Core5 Industrial Partners acquired 173 acres of fully entitled land in DeSoto County, Miss, marking its entrance in the Memphis market.
Image courtesy of CBRE