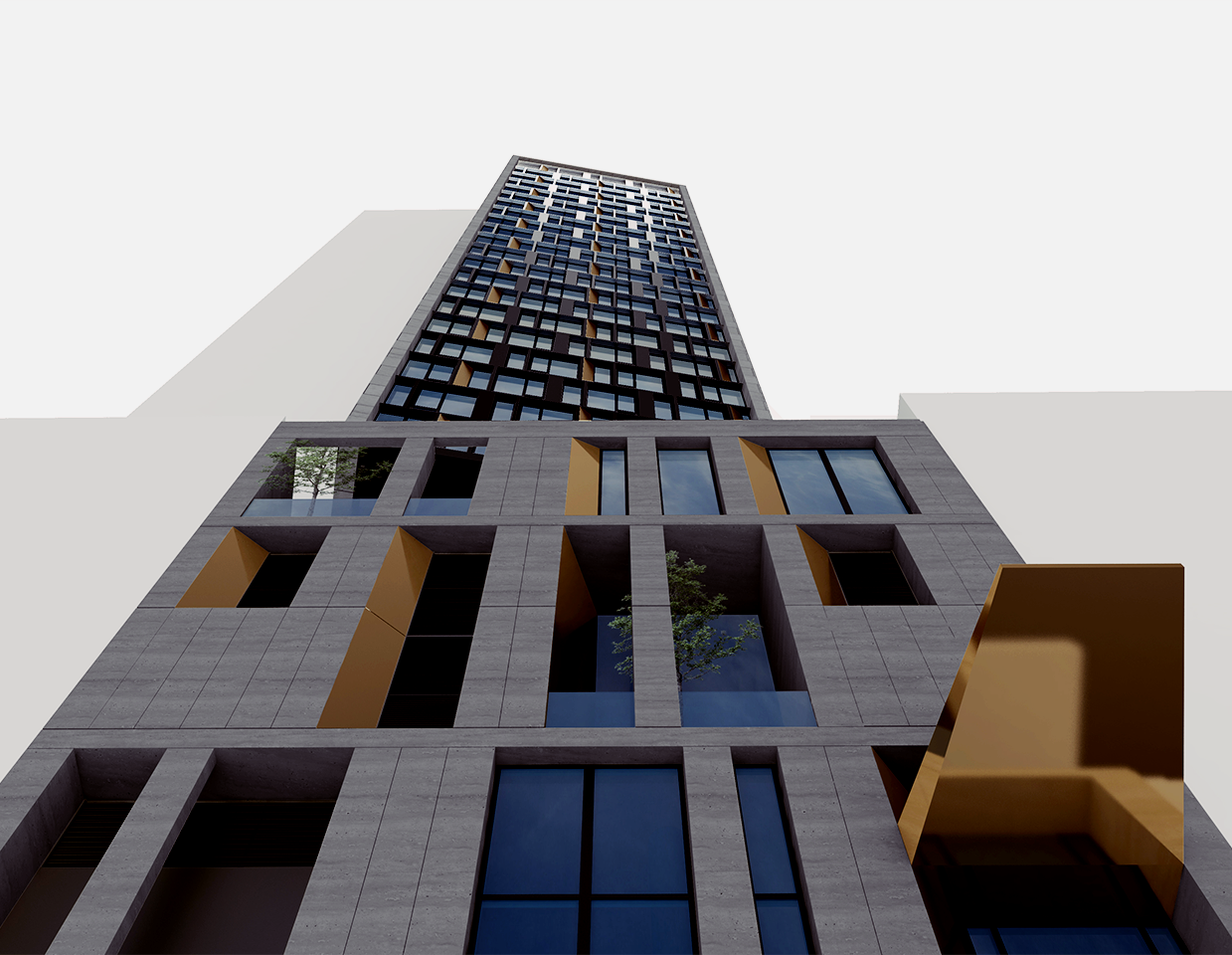 The development of the 168-key, 26-story AC Marriott in Manhattan—the world's tallest modular hotel—is moving forward thanks to a $65 million construction loan from AVANA Capital. According to Marriott International, the 360-foot-tall AC Hotel New York NoMad is on track to be stacked in late fall with prefabricated and pre-furnished guestrooms over a 90-day period.
The borrower and developer is 842 Enterprises led by President Robert Chun. Located at 842 Sixth Ave. in NoMad, the hotel will also be topped with a modular roof and modular rooftop bar, slated to open in late 2020. The team also includes Danny Forster & Architecture and Skystone Group, a New York City-based firm and the prime manufacturer of the modules.
"(…) AVANA even invested in learning about steel frame modular construction where the units are being manufactured in Krakow, Poland," Chun said in a prepared statement.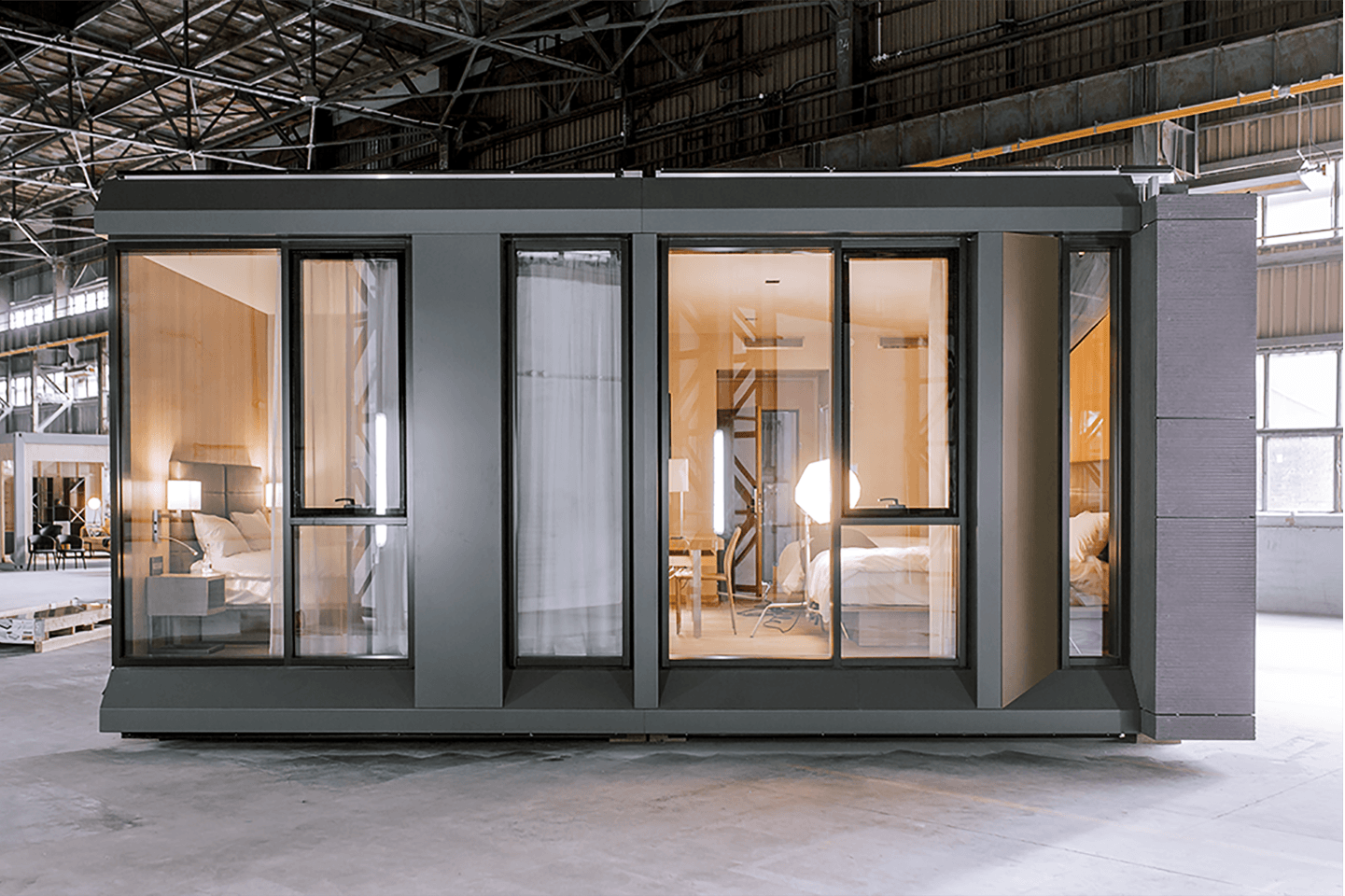 The property will have fully outfitted guestroom modules. While the roof, rooftop bar and guestrooms will all be modular and be built off-site, other public areas such as the lobby and restaurant will be constructed using traditional methods.
"This is the moment where modular construction takes center stage," Forster, the architect and a leading modular building advocate, explained in prepared remarks. "This hotel takes every advantage of off-site manufacturing, as you might expect. But it does so in a way that defies expectation. We wanted to demonstrate that modular building can do more than just harness the efficiencies of the factory. It can produce a graceful and iconic tower. And yes, it can do so at the rate of an entire floor a day."
AVANA Capital has provided financing for other modular hotel construction projects including $60 million in financing for the dual-branded Marriott hotel in Hawthorne, Calif., which was completed in 14 months and opened in October 2018. Developed by Mogul Capital, the Marriott Courtyard and TownePlace Suites hotel has five stories, 354 guest rooms as well as a restaurant, swimming pool and meeting space for corporate and community functions. Guerdon Modular Buildings in Boise, Idaho, provided the modular construction expertise and worked with Lusardi Construction Co. on that project.
Marriott's modular future
Marriott, which has the largest pipeline of hotels in North America, began researching modular construction in 2014 to offset lengthening construction times—a trend attributed to the nation's building boom and resulting labor shortage. Since 2015, Marriott has been working with leading modular manufacturers to help them understand the untapped demand in the hospitality sector and meeting with stakeholders about the process.
Marriott has now opened 31 Marriott-brand hotels, all low-rise structures that incorporate prefabricated guestrooms and/or bathrooms. The Hawthorne dual-branded project is the largest so far but other modular Marriotts include a Fairfield by Marriott Inn & Suites in Folsom, Calif., Courtyard by Marriott in Pullman, Wash., and three AC Hotels in Oklahoma City, Louisville, Ky., and Chapel Hill, N.C.
The first to incorporate a prefab elevator bank was the Fairfield by Marriott Inn & Suites in Prairie, Wisc. Later this year, the first modular-built Moxy hotel will be stacked up in downtown Oakland, Calif.