By Anca Gagiuc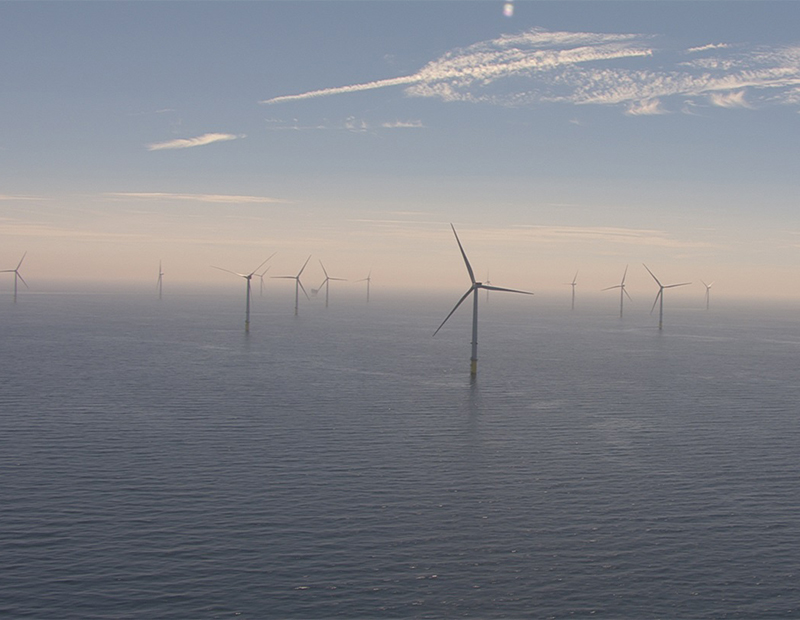 The world's largest operational offshore wind farm recently opened. The 659-megawatt park is located in the Irish Sea, off the coast of England and is capable of powering nearly 600,000 U.K. homes.
Dubbed Walney Extension, the facility is a shared-ownership project between Danish Ørsted (50 percent) and its partners—Danish pension funds PKA and PFA (25 percent each). Construction was coordinated from Ørsted's West Coast Hub at the Port of Barrow, which will now become home to the project's operations and maintenance team. This hub services three further Ørsted offshore wind farms: Barrow, Walney and West of Duddon Sands.
Technical specs
Waleny Extension—covering about 55 square miles, an area equal to about 20,000 soccer fields—is the first project to use turbine technology from two different manufacturers: 40 MHI Vestas 8MW wind turbines with a rotor diameter of 154 meters, height from seal level to blade tip of 617 feet (188 meters) and weigh of 28 tons per blade; and 47 Siemens Gamesa 7MW wind turbines with a rotor diameter of 210 feet (164 meters), height from sea level to blade tip of 640 feet (195 meters) and weigh of 34 tons per blade. More than 124 miles (200km) of cables were used to connect the turbines offshore to the national grid onshore.
With this project, Ørsted's total capacity operating out of Barrow rose to 1.5 gigawatts. The ongoing operations and maintenance activities will support more than 250 direct jobs in the region.
Europe is a big player in the offshore wind sector, home to more than 4,000 offshore wind turbines across 11 countries. Some of the most innovative parks were announced or began commercial operation last year, including Hywind Scotland—the world's first floating wind farm, developed by Norwegian state-owned Statoil.
Image courtesy of Ørsted