By Anca Gagiuc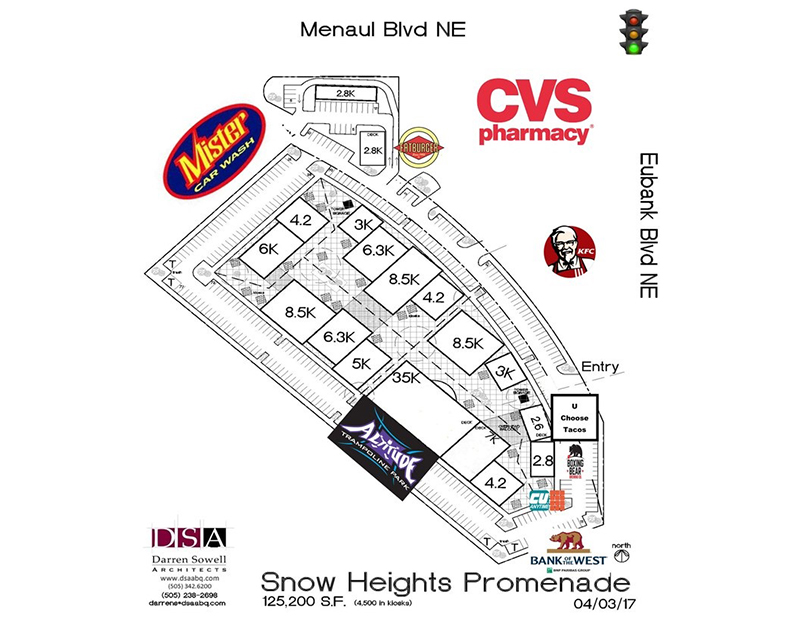 Sapir Real Estate Development broke ground on the first phase of Snow Heights Promenade, an entertainment-centered development located in Albuquerque's Northeast Heights submarket. The first phase comprises more than 127,000 square feet of retail with views over the city's desert mountains.
A stage to connect all venues
The $45 million development phase will include the live Entertainment Sound Stage in the center of the promenade. Designed by architect Darren Sowell, the stage will connect to restaurants, pubs, entertainment, stores and kiosks. Moreover, the project will include a children's play area and dog park.  
The tenant roster includes Altitude Trampoline Park, Alamo Theaters, Farburger, Outback, Bob's Big Boy, Boxing Bear Brewery, Metro PCS, Sport Clips, Juice It Up, Donut Mart, Yogurt Zone, Joe's Pizzeria, Chuck's Chiropractic, Spanish Bistro, U Choose Tacos, Divalish Desserts, C U Anytime Bank, Karate Kids Academy, Albuquerque Fitness Center and Jennifer's Coffee Connection.
Phase two of the project will consist of a $100 million office high-rise with a five-star rooftop restaurant. Show Heights Promenade is leased and managed by Glenn Wright with Sperry Van Ness Albuquerque.
Image courtesy of Sapir Real Estate Development