By Adriana Pop, Associate Editor
Pittsburgh–A new extended-stay hotel with a "home-like feel" will soon rise on a 2.3-acre site on Wisconsin Avenue in Cranberry Township. The property will open in the fourth quarter of 2016 under a mid-priced prototype brand recently launched by WoodSpring Hotels, operators of the WoodSpring Suites and Value Place brands.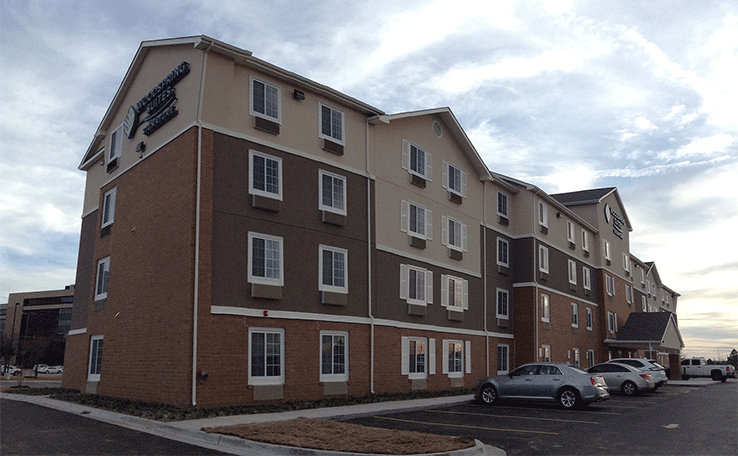 The company's new WoodSpring Suites Signature offering will differentiate itself by providing an enhanced guest experience, including additional amenities and services not found in the current WoodSpring Suites properties.
According to Bruce Haase, WoodSpring Hotels' CEO, rates for this lower-midscale hotel will be approximately 20 percent above a standard WoodSpring Suites, typically $300 to $400 per week, depending on the market.
"Our commitment to the extended stay segment remains as high as ever, evidenced by the fact that we continue to franchise as well as aggressively develop new properties on our own behalf," added Haase. "We expect to break ground on over 40 hotels in 2016, a quarter of which will be corporate owned and managed. In addition, we expect to break ground on more than 50 hotels in 2017, bringing us to nearly 100 newly-built hotels in two years."
The new Cranberry location at 102 Wisconsin Ave., will bring a four-story, 45,052-square-foot hotel with 124 guestrooms and a residential-style exterior design. Amenities will include a large lobby, convenience store, fitness center, 24-hour laundry facilities, in-room dishwashers, quartz countertops in the kitchen and bathroom, staff training room and optional meeting space.
A similar property—WoodSpring Suites Signature Broken Arrow (pictured)—recently opened about 10 miles from downtown Tulsa and four miles from downtown Broken Arrow.
WoodSpring Hotels will be using its Signature prototype brand for a total of eight properties currently in the pipeline. Besides Cranberry (Pittsburgh), the company's upcoming hotels will be located in Saugus (Boston), Mass. (which has a spring 2017 opening date), as well as in the greater Houston and Seattle markets.
Construction cost for the new prototype ranges from $50,000 to $55,000 per key, excluding land.
Image courtesy of WoodSpring Hotels